American Olympic Star Reportedly Detained by U.S. Customs With No Explanation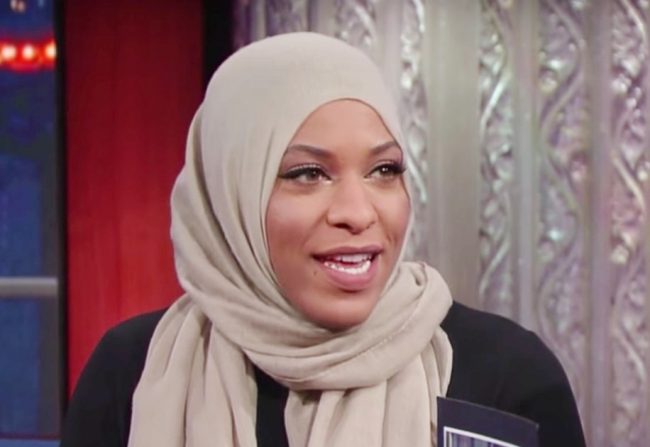 This summer, Ibtihaj Muhammad made a big splash when she became the first American Olympian to compete in hijab. Today, she made headlines for a very different reason.
On Tuesday, the New Jersey native attended the MAKERS Conference and reported to Popsugar that she had been detained by U.S. Customs for two hours with no explanation.
Here's what she said when asked if the recent travel ban had affected anyone she knows:
I personally was held at Customs for two hours just a few weeks ago. I don't know why. I can't tell you why it happened to me, but I know that I'm Muslim. I have an Arabic name. And even though I represent Team USA and I have that Olympic hardware, it doesn't change how you look and how people perceive you. Unfortunately, I know that people talk about this having a lot to do with these seven countries in particular, but I think the net is cast a little bit wider than we know. And I'm included in that as a Muslim woman who wears a hijab.
She said she felt conflicted because she wanted to cry but also wanted to be strong as an example to others.
She also mentioned that anyone who wants to help the Muslim community at this time must stand in solidarity, address their own privilege, and consider donating to the ACLU. They certainly wouldn't be alone in doing that, as the ACLU has seen massive donation increases since Donald Trump's travel ban was announced two week ago.
[image: screengrab]
Have a tip we should know? tips@mediaite.com