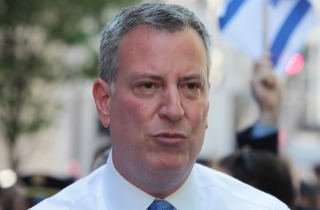 Over the last few days, Governor Andrew Cuomo, NYPD Commissioner Bill Bratton, and several other high ranking officials have voiced their discontent with the painted naked ladies of Times Square.
Mayor Bill de Blasio was asked about local complaints at a press event today, where he floated the idea of doing away with the pedestrian's plaza.
"We are going to look for every appropriate way to regulate every activity that involves begging or asking people for a contribution," De Blasio said. "You could argue that those plazas have had some very positive impacts. You could also argue they come with a lot of problems."
The plazas have been recognized as one of the most popular and innovative new parts of New York ever since Michael Bloomberg closed the area to vehicular traffic. However, while most of the performance artists in the area have been accepted by the local culture, tourists and locals have taken issue with the topless panhandlers soliciting visitors for tips in exchange for photos.
Commissioner Bratton was completely on board with the idea. "Part of the attraction for the characters and the topless ladies is that is a very wide plaza where they can congregate," Bratton said in an interview. "I'd prefer to just dig the whole damn thing up and put it back the way it was."
You can watch de Blasio here, via New York Daily News:
And here, you can get a sample of what the naked women usually look like in their body paint: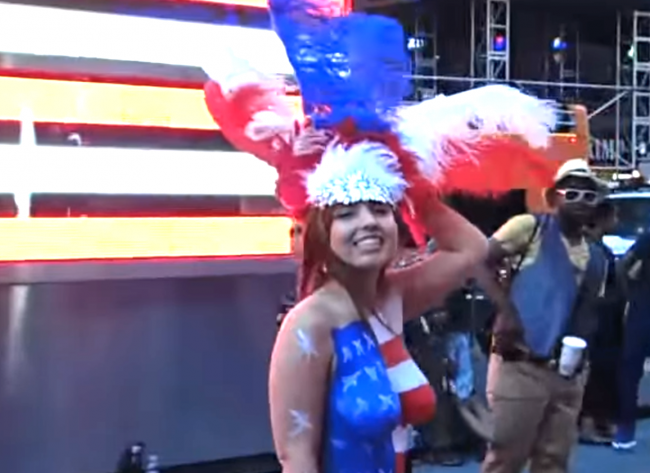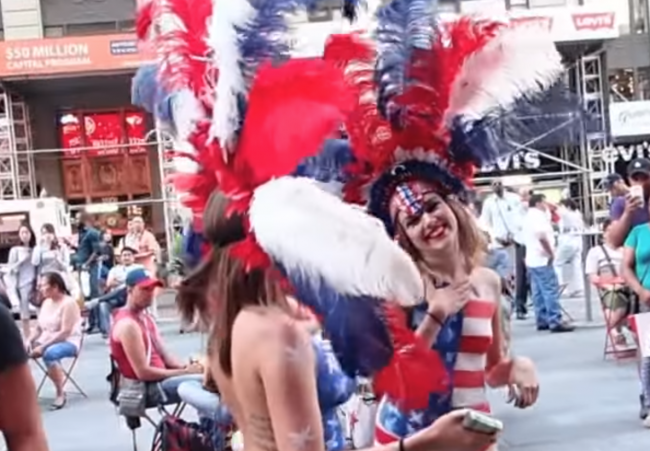 [h/t New York Times]
[Image via screengrab]
— —
>> Follow Ken Meyer (@KenMeyer91) on Twitter
Have a tip we should know? tips@mediaite.com