Bo Jackson's Shocking Admission: 'I Would Have Never Played Football' If I Knew Risks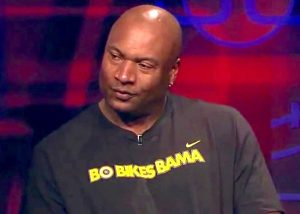 Bo Jackson stands as one of the greatest pure athletes in American history. A two-sport star, he won the Heisman Trophy at Auburn, and had an eight year career in Major League Baseball. His brief NFL career was derailed after just four seasons due to a hip injury. But now, Jackson says that if he were just starting his career in 2017, he never would've set foot on the gridiron.
"If I knew back then what I know now, I would have never played football," Jackson said, in an interview with USA Today. "Never."
Jackson is referring to the increased knowledge about head injuries and CTE. He claims that knowledge would have kept him off the field, were it available to him when he began his NFL career with the Raiders in 1987.
"I wish I had known about all of those head injuries, but no one knew that," Jackson said. "And the people that did know that, they wouldn't tell anybody."
Jackson, of course, had options. He was good enough to play baseball for eight seasons in the major leagues. So he could've stuck to the sport full-time.
But as a running back, he was a virtuoso. He routinely ripped off long runs from scrimmage, and averaged a staggering 5.4 yards per carry over the course of his 38 NFL games. He undoubtedly would've played longer, were it not for the hip injury.
At least, he would've played longer then. Now? He says he'd strongly discourage his kids from playing the game.
"I'd tell them, "Play baseball, basketball, soccer, golf, just anything but football,'" Jackson said.
Read the full story here, via USA Today.
[image via screengrab]
–
Follow Joe DePaolo (@joe_depaolo) on Twitter
Have a tip we should know? tips@mediaite.com
Joe DePaolo - Senior Editor