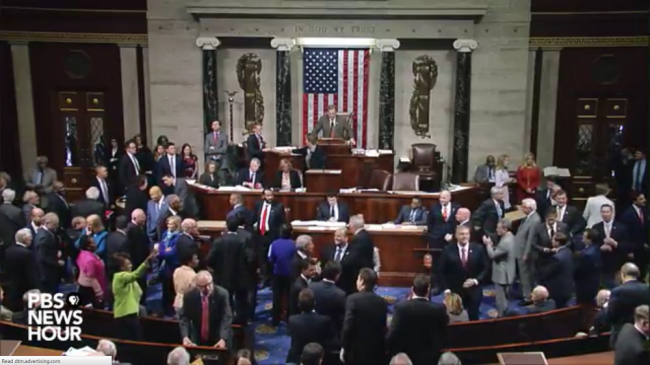 The House of Representatives has voted 217 to 213 repeal Obamacare with their own replacement, the American Health Care Act.
The razor-thin victory comes six weeks after the House postponed a vote on a previous version of the health care legislation, after President Trump reportedly asked Speaker Ryan to pull the bill.
After the initial failed vote, Mr. Trump lashed out at members of the House Freedom Caucus, along with their conservative allies, for resisting the bill: "Democrats are smiling in D.C. that the Freedom Caucus, with the help of Club For Growth and Heritage, have saved Planned Parenthood & Ocare!"
Of course, the billionaire campaigned on repealing and replacing Obamacare. But mere days after his election, Trump disclosed that he was open to keeping parts of the controversial legislation.
Five weeks into his presidency and days before the initial replacement bill was officially released, the President claimed in a speech, "nobody knew that health care could be so complicated."
Despite criticism from conservatives, like Ann Coulter and Senator Rand Paul, Trump pushed forward and boosted the legislation by saying he was "proud to support" the proposal.
In his quest for a win, the President even reportedly threatened the seats of House members who failed to support the bill.
[image via screengrab]
Have a tip we should know? [email protected]