Brown Univ. to Put Tampons in ALL Bathrooms: 'Not All People Who Menstruate Are Women'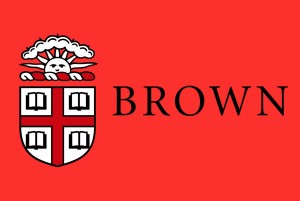 Well, here's something out of Ivy League Brown University that you probably weren't expecting.
The student body president will begin the process of delivering menstruation products to all nonresidential bathrooms on campus — including men's and gender-inclusive bathrooms. The reason for the initiative is to highlight that feminine hygiene products are not a luxury, they're an necessity.
Viet Nguyen, the student body president, said, "There's been a lot of conversation about why pads and tampons are a necessity, not a luxury, but not a lot of action. We wanted to take it into our own hands. Low-income students struggle with having the necessary funding for food, let alone tampons."
But why the need for including tampons in men's room as well? Nguyen's reasoning is based on the fact that not all people who menstruate are women. "We wanted to set a tone of trans-inclusivity, and not forget that they're an important part of the population," he said.
While Nguyen's initiative may be embraced by many — in fact, others affiliated with Brown University have praised the move as a "tremendous initiative" — he is realistic that his endeavor may not be warmly welcomed by everyone. "I'd be naïve to say there won't be push back. I've had questions about why we're implementing this in male bathrooms as well. It's an initial confusion, but people generally understand when we explain it."
The products are expected to be made available in upwards of 40 bathrooms across the Ivy League campus this Fall. The move comes at the same time that many New York City public schools will provide free tampons for students in 6th – 12th grades, after the passing of of a July 13 law by Mayor Bill de Blasio. The NYC Mayor remarked, "These laws recognize that feminine hygiene products are a necessity ― not a luxury."
[h/t Newsweek]
Have a tip we should know? tips@mediaite.com