Caitlyn Jenner Wants Cruz to Become President So She Can Be 'Trans Ambassador'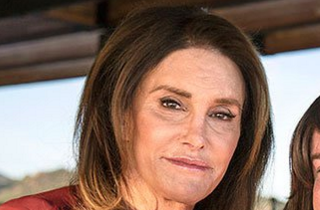 Caitlyn Jenner is a conservative. We know this. We've heard it on a few different occasions and it doesn't look like she's backing down on it, even though it alienated her from some Democrats and many Republicans still don't like her.
Jenner really doesn't care. She sticks by her convictions, which is generally admirable, but is a little confusing for people who have heard her idols speak about the trans* community. Ben Carson isn't overly kind to them. Neither is Mike Huckabee. Among the most flippant is Ted Cruz, who has expressed a negative opinion of the LGBTQ+ community on the whole, but is no stranger to specifically dropping unkind soundbites about trans* people.
The Olympian is still supporting Cruz in his bid to become the president. In an interview with Dawn Ennis at The Advocate, she put it like this:
I like Ted Cruz. I think he's very conservative, and a great constitutionalist, and a very articulate man. I haven't endorsed him or anything like that. But I also think, he's an evangelical Christian, and probably one of the worst ones when it comes to trans issues.
She went on to say, "Wouldn't it be great — let's say he goes on to be president, and I have all my girls on a trans issues board to advise him on making decisions when it comes to trans issues. Isn't that a good idea?"
That is optimistic and fair, regardless of if her detractors don't believe it could work. Only time and a few primaries and an election will tell what happens between Jenner and Cruz.
h/t Gawker
[image via screengrab]
For more from Lindsey, follow her on Twitter.
Have a tip we should know? tips@mediaite.com