CNN Reporter's Joke About Iranian Leader Sparks Outrage Amongst MAGA Dipsh*ts Who Didn't Get It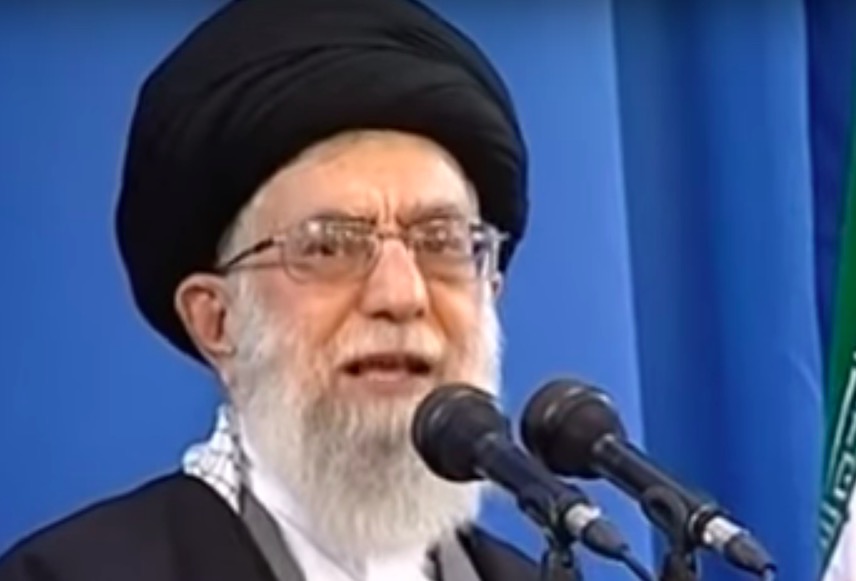 President Donald Trump announced U.S. withdrawal from the Iran Deal less than one week ago and, already, Iran's supreme leader appears to be trying to get underneath Trump's skin.
But Trump isn't the only one irked after the supreme leader's trolling.
Ayatollah Ali Khamenei shared an image on social media showing himself at an international book fair in Tehran, Iran while holding a book that Trump has publicly berated.
In fact, Fire and Fury: Inside the Trump White House by author Michael Wolff reportedly upset the president so much that he attempted to halt further publication.
Khamenei appeared to seize upon Trump's disapproval of the book on Friday.
CNN reporter Nathan McDermott later referenced the image and, using the well-worn Twitter joke, tweeted: "Welcome to the resistance, Ayatollah Khamanei."
Welcome to the Resistance, Ayatollah Khamenei https://t.co/t4qljon2Rp

— Nathan McDermott (@natemcdermott) May 11, 2018
McDermott's tweet sparked outrage amongst conservatives and MAGA-fanatics alike, with some outraged that he was making light of Iran's leader, others apparently missing the joke entirely (likely deliberately), using it to batter CNN as well as journalists in general.
Derek Hunter, a writer for the conservative website Daily Caller who led the charge in expressing fierce outrage over McDermott's tweet, is the author of a new book entitled "Outrage: How the Liberal Mob Ruined Science, Journalism, and Hollywood."
This is why people hate journalists and why that hatred is justified, @brianstelter pic.twitter.com/Stelkvy7bz

— Derek Hunter (@derekahunter) May 11, 2018
CNN reporter welcomes Iranian Supreme Leader Ayatollah Khamenei to "the Resistance."

Khamenei has publicly stated that he supports "Death to America." https://t.co/BNr1fFvKKy

— Ryan Saavedra ?? (@RealSaavedra) May 12, 2018
A CNN reporter is cheering Ayatollah Khamenei, welcoming him to "the resistance" against @realDonaldTrump. But you know… CNN is TOTALLY not a terrorist network ??? https://t.co/Ja03DxKnN1

— Raheem (@RaheemKassam) May 11, 2018
the fact that the ratio on this is positive is pretty disturbing https://t.co/R34KZ1a1f0

— John Podhoretz (@jpodhoretz) May 12, 2018
I am not shocked by this tweet, other than that it was uttered publicly. No different than the western left quietly cheering for the Soviets throughout the Cold War. https://t.co/qKZG1d0TzH

— Ezra Levant ?? (@ezralevant) May 11, 2018
CNN reporter welcomes Iran's "Supreme Leader" to "the Resistance." https://t.co/vTLxmxoSdO

— Alana Mastrangelo (@ARmastrangelo) May 12, 2018
This is a @CNN reporter who works for @KFILE openly cheering on the radical leader of #Iran.

A guy who chants "death to America!"

When we tell you the left hates this nation with a passion, it's not drama or hyperbole. https://t.co/gcWkEBLG68

— John Cardillo (@johncardillo) May 12, 2018
??‍♀️ https://t.co/wnAWnUuLgR

— Dana Loesch (@DLoesch) May 11, 2018
Apparently, it's not just the "liberal mob" that needs to learn how to take a joke.
[image via screengrab]
>>>Follow Jon Street (@JonStreet) on Twitter
Have a tip we should know? tips@mediaite.com