D.C. Lawmaker Known For Anti-Semitic Remarks Leaves Holocaust Museum Tour Early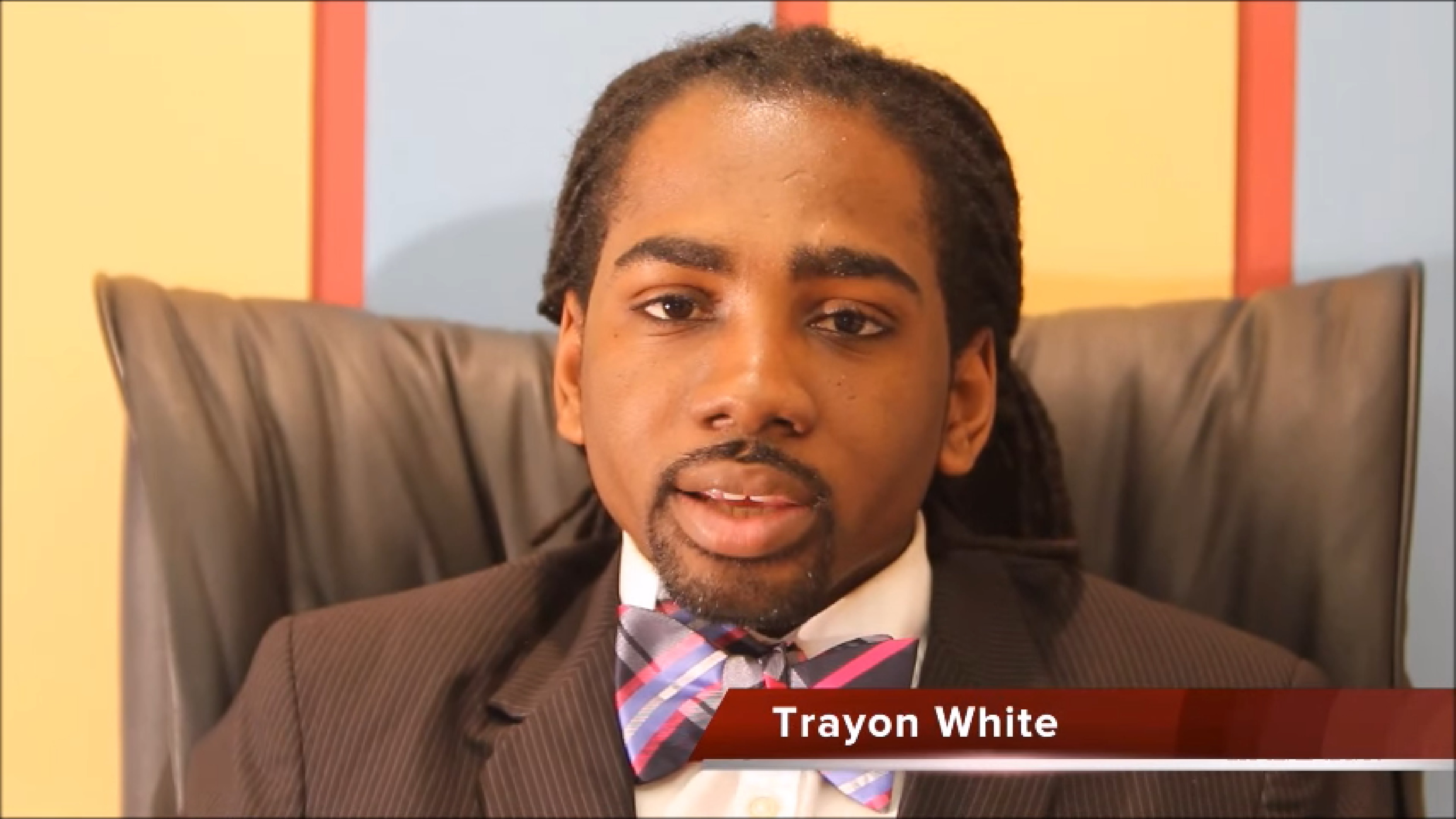 After publicly touting a conspiracy theory that Jews control the weather last month, D.C. Council member Trayon White (D-Ward 8) did nothing to improve his image after taking off from Washington's Holocaust Memorial Museum midway through a scheduled tour.
The tour had been planned to last 90 minutes, but White disappeared after completing half of it, claiming he was too busy to stay, The Washington Post reported.
When texted by Rabbi Batya Glazer, who had been on the tour with him and was unsure of where he went, White said he was hoping to meet her outside but that he was about to leave for a Ward 8 event, the outlet said.
During the time he actually spent on the tour, White suggested an image of a German girl being marched through the streets of Norden in 1935 as humiliation for an alleged relationship with a Jew was actually depicting her being protected by the Nazi troops surrounding her. It was at that moment that a museum expert pointed out that his interpretation of the photo was inaccurate, The Post said.
On March 16, White sparked outrage with a Facebook post claiming the snowy weather that morning was caused by the Rothschilds, a line of Jewish financiers.
"Man, it just started snowing out of nowhere this morning, man," he wrote in the post. "Y'all better pay attention to this climate control, man, this climate manipulation. And D.C. keep talking about, 'We a resilient city.' And that's a model based off the Rothschilds controlling the climate to create natural disasters they can pay for to own the cities, man. Be careful."
Northwest Washington Rabbi Daniel Zemel spoke out against the hate speech, calling it "unacceptable in any public official," The Post reported. "This so diminishes what America is about and adds to the oppressive feeling going on in the country right now," he said. "We all have to be better. Public officials have to learn not to say the first ignorant thing that comes into their head."
[Image via screengrab]
Follow Amy Russo on Twitter: @amymrusso
Have a tip we should know? tips@mediaite.com