Democratic Mayoral Frontrunner Allegedly Asked Woman for Penis Grab, Now Winning Among Blacks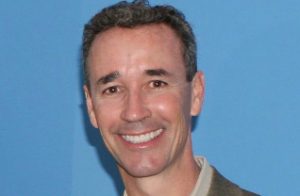 There's a politician who makes former Congressman Anthony Weiner, look like a choirboy. His name is Joe Morrissey, and he's the Democrat mayoral candidate for Richmond, Virginia. And, a couple of Morrissey's favorite things are allegedly asking a female client of his law firm to fondle his penis.
(As a native Richmonder with parents still living in the area, this disgust me.)
About a week before the election, Kanika Shani Morris, a former client of Morrissey's law firm, threw this hand grenade into his campaign. Last week, a judge allowed the 7-months-pregnant Morris to withdraw a guilty plea to a felony charge she incurred, for not returning a rental. The decision was granted because she said Morrissey sexually harassed her.
On February 1, Morris went to Morrissey's office for help defending her against the charges — because she believed she was innocent. After Morris agreed to pay Morrissey $800 for his services, Morrissey's accused of demanding that she service him—sexually.
In an exclusive interview with the Richmond Times-Dispatch, Morris recounted the lewd behavior that ensued. Warning: graphic language to follow.
"He pulled his penis out and asked me to grab it," she said. "I was scared to death. I froze up. I've come to you for help. I didn't come to you to do those things. But I knew the price he had given me was a good price. It was a good offer."

She said Morrissey was standing between her and the closed door to his office when he propositioned her, which made her extremely uncomfortable.

When she declined to touch him, she said he asked her to send "sexy pictures" later instead. She said she would and left his office.
Although Morrissey pestered her repeatedly for a week to text him "pics," Morris said she never did. But on Valentine's Day, Morrissey allegedly texted her to come by his office and "Make sure you wear fresh panties and shave your p***y nice n smooth."
While Morrissey denied asking Morris to grab his "wee, wee," he admitted to the Richmond Times Dispatch that he did send "flirtatious" texts. But when reporters asked Morrissey why the text messages appear to support Morris' story, mendacious Morrissey responded:
"If I texted 'I never got that pic,' I'm assuming that she was saying to me that I'm going to send you some pics…And the only thing I can think of is that I said, 'I never got those pics.'"
As the old saying goes, if it walks like a duck and quacks like a duck, it's a duck.
After this incident, Morris alleges that without her consent, an associate of Morrissey's arranged for her to plead guilty to a misdemeanor charge. In October, when she learned she'd been sentenced to 90 days in jail, she wrote a letter to the judge explaining that she had been poorly represented and didn't want to spend the last months of her pregnancy behind bars.
As the frontrunner in Richmond's mayor race (yes frontrunner), Morrissey has amassed quite a rap sheet.
In 2014, while serving as a representative to the House of Delegates of the Virginia General Assembly, Morrissey pleaded guilty to a misdemeanor charge for contributing to the delinquency of a minor, his 17 year-old secretary Myrna, who is now his wife. By the way, at the time, she was pregnant with his first child. Initially, he denied being the father.
During Morrissey's 3-months stint in the clink, he was allowed to campaign for re-election, and he won. The yuck factor doesn't stop there.
Like I said Joe Morrissey makes Weiner look small.
But what's insane is that he remains wildly popular among likely voters, especially black voters, many of whom he's defended over the years.
According to a poll conducted in September by Christopher Newport University, among the eight people running for mayor, Morrissey led with 28% of the vote. The poll also found that 50% of blacks said they would vote for Morrissey, compared with 4% of whites. I don't know what's worse: blacks supporting a scumbag like Morrissey or Morrissey himself.
— —
Crystal Wright is author of the newly released book Con Job: How Democrats Gave Us Crime, Sanctuary Cities, Abortion Profiteering, and Racial Division. By day, Crystal is a communications consultant and editor and publisher of the blog Conservative Black Chick.
Follow Crystal Wright @GOPBlackChick on Twitter
— —
This is an opinion piece. The views expressed in this article are those of just the author.
This is an opinion piece. The views expressed in this article are those of just the author.