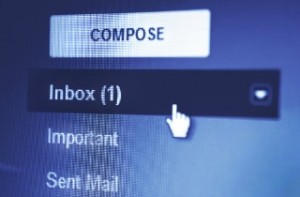 The massive dump of hacked emails posted online by Wikileaks continues to damage the Democratic National Committee, as candid revelations often do. Several outlets are highlighting an email chain in which a DNC consultant mocks the name "LaQueenia" in an obviously racist way, and a DNC staffer appears to at least go along with it. The woman in question is Haddad Brands Executive Assistant LaQueenia Gibson, who is trying to help coordinate plans for an LGBT event.
The chain begins with this email from Rob Smith, an executive at Haddad:
Gentlemen, I'm encouraging a phone call next week.

There has been some shift in leadership and I'd like for us to be aligned on next steps. After seeing a few emails, I'm not sure that we are all on the same page.

I'm going to have LaQueenia send out some options for next week. Hopefully we can all get on the phone and reenergize this event.

Rob
At this point, DNC staffer Scott Comer emails Zachary Allen from TIPAH Consulting to say "Kill me now," which elicited this reply from Allen:
LaQueenia is a NAME! I'm sorry, boo.

I hope you got a raise with this title.
Comer's response played along:
LaQueenia is already my favorite.

And I did. Praise the Lord.
What's especially hurtful and damaging about this is that the public can also plainly see the many other emails in which Ms. Gibson was included, and see the two faces of these consultants and staffers, confirming the worst suspicions that minorities harbor about the insidious and casual function of racism.
This is an opinion piece. The views expressed in this article are those of just the author.