Elon Musk Floats Taking Tesla Private; Twitter Questions What Exactly He's Doing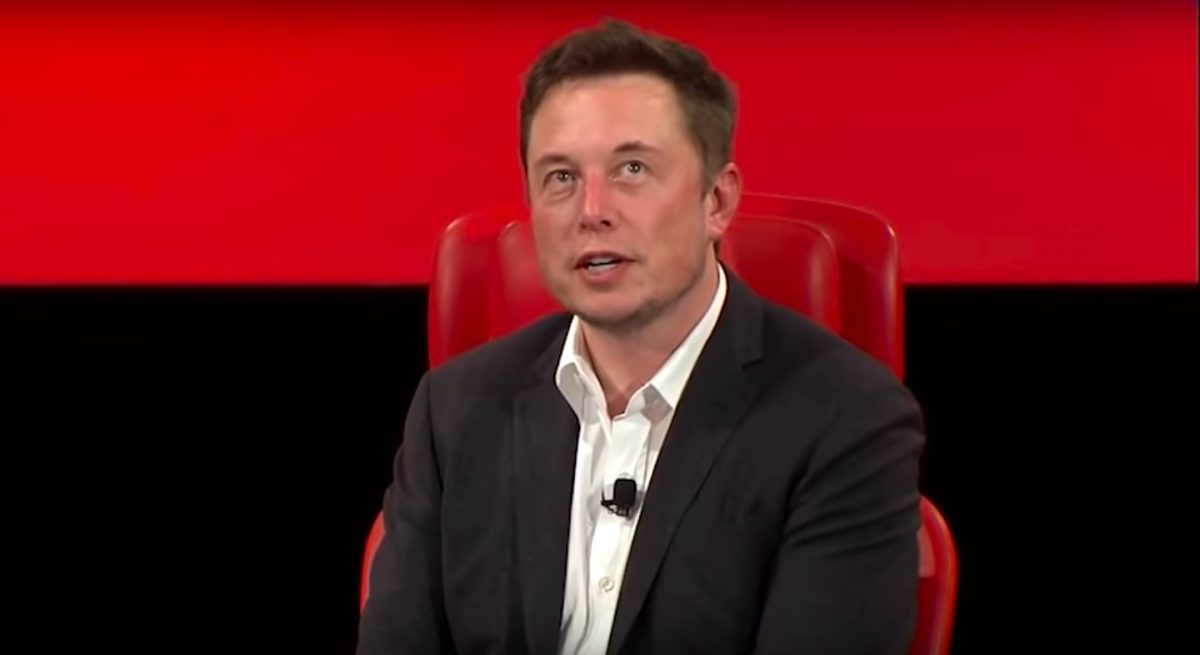 Technology dynamo Elon Musk announced Tuesday that he may take Tesla private, sending the Internet into a spiral of speculation about whether he was actually legit.
Musk tweeted his intentions on Tuesday afternoon:
Am considering taking Tesla private at $420. Funding secured.

— Elon Musk (@elonmusk) August 7, 2018
Twitter immediately questioned the possibility, wondering if Musk might be "trolling":
A visualization of Elon Musk & the stock market today pic.twitter.com/TKtZFYMVHl

— Parker Molloy (@ParkerMolloy) August 7, 2018
It's like Elon Musk was designed in a lab specifically to annoy me pic.twitter.com/eLvlMl58de

— Ken Klippenstein (@kenklippenstein) August 7, 2018
Elon Musk is the Florida Man of Silicon Valley oligarchs.

— Matt Stoller (@matthewstoller) August 7, 2018
oh good we're talking about elon musk again

— Philip Bump (@pbump) August 7, 2018
FWIW I've been on the phone with a handful of people in the past 20 min who think they **should** be in a position to know if Elon Musk has secured $70b+ in financing, and so far, no one has a clue.

— Alex Sherman (@sherman4949) August 7, 2018
One of two things is true right now:

1/ @elonmusk has quietly pulled a huge coup, and secured enough financing to buy his company at a premium.

2/ @elonmusk doesn't have the financing, and the SEC is going to crush him for it.

— Dan Primack (@danprimack) August 7, 2018
i hope the guy who wears all the question marks on his suits and screams about grants on the national mall will weigh in on the elon musk tesla tweets so we can finally get to the bottom of all this

— E McMorris-Santoro (@EvanMcS) August 7, 2018
Announcing major news like this is totally legal, but my question is: Did $TSLA's board and PR team decide to strategically drop major market news in a tweet or is @elonmusk in flip flops on a beach in Australia, bored & wanted to have some fun with the markets.#HoldMyBeer pic.twitter.com/eeGRBMHNAc

— Dawn Kopecki (@Dawn_Kopecki) August 7, 2018
What Musk will ultimately do with the company remains to be seen.
UPDATE 3:46 PM EST: Musk published a blog post on Tesla's website which contained an email to employees explaining why taking Tesla private may be the right move for the company.
"This proposal to go private would ultimately be finalized through a vote of our shareholders," Musk explained. "If the process ends the way I expect it will, a private Tesla would ultimately be an enormous opportunity for all of us."
[image via screengrab]
Have a tip we should know? tips@mediaite.com