Emails Obtained by The New York Post Show Bill de Blasio Is a Jerk To His Staff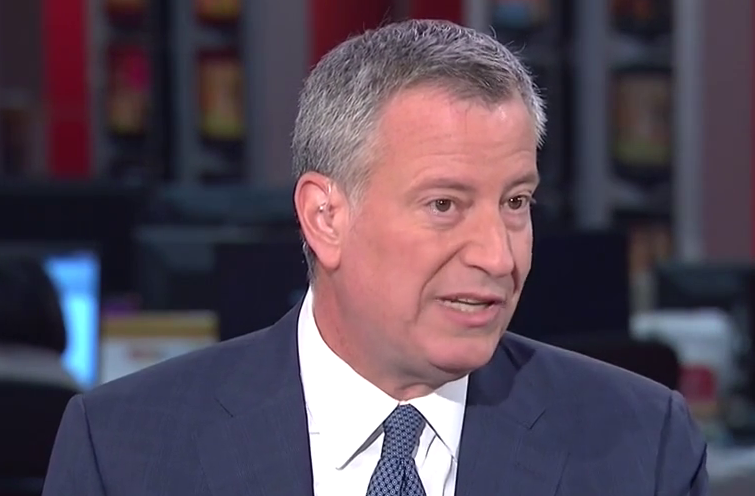 On Tuesday evening, the New York Post published excerpts of emails that show New York City Mayor Bill de Blasio expressing outrage to his staff, much of it about drafts of his speeches.
In one 2015 email, he threatened a staffer by saying "What do I need to get you guys to follow a direct order? Do you need to experience consequences?"
In another, he wrote, "I'm not raising this again: fix it, or I will [have] no choice but to find a way to penalize people. Not my preference, but I won't have my instructions ignored."
There were several emails of him outraged at nearly a dozen aides over not including the phonetic versions of words in his speeches.
"This is literally the 100th time I am reminding you all that phonetic spellings require one syllable to be capitalized to indicate emphasis in pronunciation," he stated. ""I have no idea why you guys can't get it. All of the folks in comms, speechwriting and my personal staff who looked at these remarks — it just takes ONE to catch it."
In another email from 2015, he wrote  "Guys, I'm fed up…" in the subject line and went on to blame his staff after he verbally stumbled on remarks he gave in Spanish.
"I have raised the problem of inconsistency in providing phonetic pronunciation and in providing clearly delineated Spanish (with emphasis on the proper syllable) many, many times," he complained.
According to an anonymous source from City Hall, the mayor has the same personality in person as he does in email.
"He's condescending and arrogant," the insider told the NY Post. "I've been in plenty of meetings with him. He's known to kick staff out of meetings."
The insider believes de Blasio is a "micro-manager" who has "no confidence" in his subordinates.
"Part of it stems from the fact that he used to be [a political] operative, and he thinks he can outmaneuver his aides," the source elaborated.
Eric Phillips, a spokesman for de Blasio, insisted he "is always professional, and is a direct communicator who understandably demands a lot from the city's public servants."
According to the NY Post, "several current and former staffers who received the blistering emails declined to comment."
Have a tip we should know? tips@mediaite.com