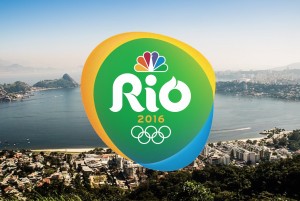 The big-ticket stars all came through on Tuesday to give the US the outright lead in the medal count.
It began in the afternoon with Simone Biles and her gymnastics teammates, who dominated the team All-Around with a score of 184.897, more than 8 points clear of second-place finisher Russia.
Later, the swimmers took center stage. Michael Phelps won two Golds — first besting South African rival Chad le Clos (who failed to medal) and six others in the 200m Butterfly, and then joining his US teammates to capture the 4×200 Freestyle relay.
And Katie Ledecky won her second Gold of the Rio Games, taking the victory in the 200m Freestyle.
Here are the full standings, with countries ranked according to number of gold medals:
1. UNITED STATES 9 Gold, 8 Silver, 9 Bronze – 26 Total
2. CHINA 8 Gold, 3 Silver, 6 Bronze – 17 Total
3. HUNGARY 4 Gold, 1 Silver, 1 Bronze – 6 Total
4. AUSTRALIA 4 Gold, 0 Silver, 5 Bronze – 9 Total
5. RUSSIA 3 Gold, 6 Silver, 3 Bronze – 12 Total
6. ITALY 3 Gold, 4 Silver, 2 Bronze – 9 Total
7. SOUTH KOREA 3 Gold, 2 Silver, 1 Bronze – 6 Total
8. JAPAN  3 Gold, 1 Silver, 10 Bronze – 14 Total
9. FRANCE 2 Gold, 3 Silver, 1 Bronze – 6 Total
10. THAILAND 2 Gold, 1 Silver, 1 Bronze – 4 Total
11. GREAT BRITAIN 1 Gold, 3 Silver, 2 Bronze – 6 Total
12. GERMANY 1 Gold, 2 Silver, 0 Bronze – 3 Total
12. SWEDEN 1 Gold, 2 Silver, 0 Bronze – 3 Total
14. BRAZIL 1 Gold, 1 Silver, 0 Bronze – 2 Total
15. TAIWAN 1 Gold, 0 Silver, 2 Bronze – 3 Total
16. BELGIUM 1 Gold, 0 Silver, 1 Bronze – 2 Total
16. GREECE 1 Gold, 0 Silver, 1 Bronze – 2 Total
16. NETHERLANDS 1 Gold, 0 Silver, 1 Bronze – 2 Total
19. ARGENTINA 1 Gold, 0 Silver, 0 Bronze – 1 Total
19. COLOMBIA 1 Gold, 0 Silver, 0 Bronze – 1 Total
19. CROATIA 1 Gold, 0 Silver, 0 Bronze – 1 Total
19. KOSOVO 1 Gold, 0 Silver, 0 Bronze – 1 Total
19. SLOVENIA 1 Gold, 0 Silver, 0 Bronze – 1 Total
19. VIETNAM 1 Gold, 0 Silver, 0 Bronze – 1 Total
25. INDONESIA 0 Gold, 2 Silver, 0 Bronze – 2 Total
25. NEW ZEALAND 0 Gold, 2 Silver, 0 Bronze – 2 Total
25. NORTH KOREA 0 Gold, 2 Silver, 0 Bronze – 2 Total
25. SOUTH AFRICA 0 Gold, 2 Silver, 0 Bronze – 2 Total
29. CANADA 0 Gold, 1 Silver, 4 Bronze – 5 Total
30. KAZAKHSTAN 0 Gold, 1 Silver, 3 Bronze – 4 Total
31. UKRAINE 0 Gold, 1 Silver, 1 Bronze – 2 Total
32. AZERBAIJAN 0 Gold, 1 Silver, 0 Bronze – 1 Total
32. DENMARK 0 Gold, 1 Silver, 0 Bronze – 1 Total
32. MALAYSIA 0 Gold, 1 Silver, 0 Bronze – 1 Total
32. MONGOLIA 0 Gold, 1 Silver, 0 Bronze – 1 Total
32. PHILIPPINES 0 Gold, 1 Silver, 0 Bronze – 1 Total
32. SLOVAKIA 0 Gold, 1 Silver, 0 Bronze – 1 Total
32. TURKEY 0 Gold, 1 Silver, 0 Bronze – 1 Total
39. UZBEKISTAN 0 Gold, 0 Silver, 2 Bronze – 2 Total
40. SPAIN 0 Gold, 0 Silver, 1 Bronze – 1 Total
40. GEORGIA 0 Gold, 0 Silver, 1 Bronze – 1 Total
40. ISRAEL 0 Gold, 0 Silver, 1 Bronze – 1 Total
40. KYRGYZSTAN 0 Gold, 0 Silver, 1 Bronze – 1 Total
40. POLAND 0 Gold, 0 Silver, 1 Bronze – 1 Total
40. PORTUGAL 0 Gold, 0 Silver, 1 Bronze – 1 Total
40. SWITZERLAND 0 Gold, 0 Silver, 1 Bronze – 1 Total
40. UNITED ARAB EMIRATES 0 Gold, 0 Silver, 1 Bronze – 1 Total
Have a tip we should know? tips@mediaite.com