Giuliani Says Better Chance of Trump Meeting With Kim Than Mueller: No 'Korean Perjury' Traps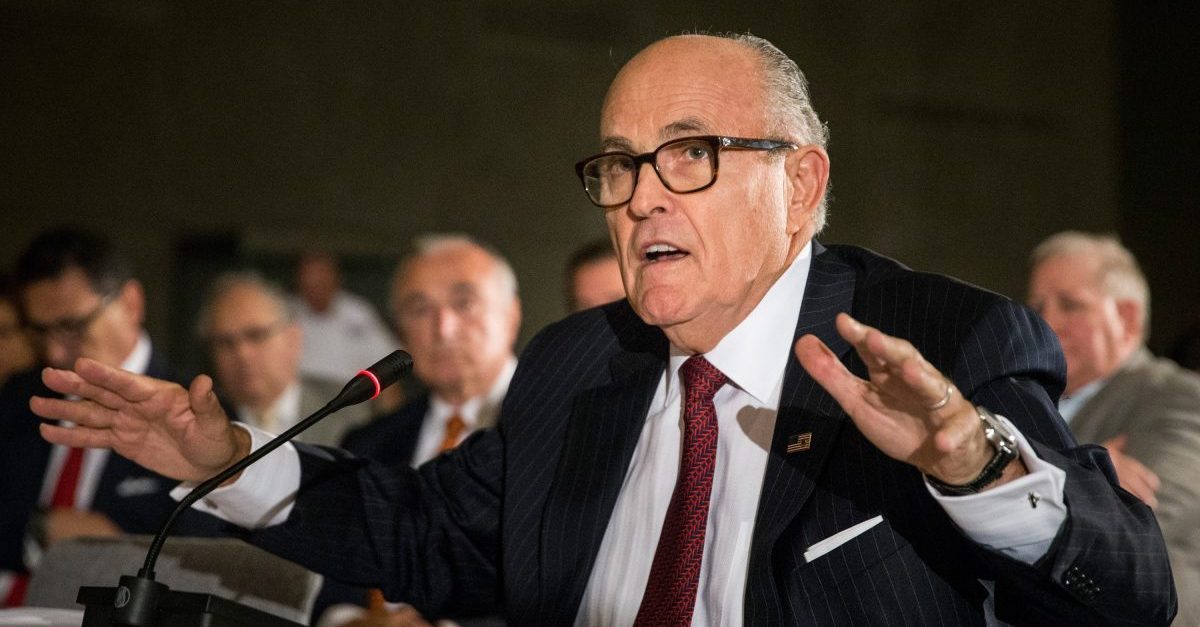 Rudy Giuliani, the former New York City mayor-turned-star of the president's legal team, said yesterday that there's a better chance of Donald Trump metting with North Korean dictator Kim Jong Un than interviewing with special counsel Robert Mueller — since at least there's no "Korean perjury" traps."
"I think it is more inevitable than a Mueller interview," Giuliani said on Thursday to the Washington Post. "At least they're not going to try to trap him into Korean perjury."
The remark came hours after Trump published a statement announcing the cancellation of his June 12 Singapore summit with the DPRK.
"I was very much looking forward to being there with you. Sadly, based on the tremendous anger and open hostility displayed in your most recent statement, I feel it is inappropriate, at this time, to have this long-planned meeting," Trump stated yesterday. "Therefore, please let this letter serve to represent that the Singapore summit, for the good of both parties, but to the detriment of the world, will not take place."
As for the proposed meeting with Mueller — who is investigating whether or not Trump or his allies colluded with Russia at any point during the campaign — the president's legal advisers have protested the sit-down, as many believe the special counsel could catch him committing perjury.
[image via Andrew Burton / Getty Images]
Follow the author on Twitter (@calebecarma).
Have a tip we should know? [email protected]