Grad Student Behind Debunked Same-Sex Marriage Study Also Faked a Bunch of Awards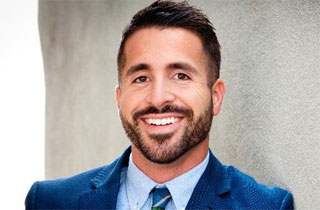 Last week, a renowned statistics professor was forced to retract a study he'd co-authored after it emerged that the grad student he worked with had fabricated the data, which subsequently generated a boatload of media attention for purportedly proving that gay canvassers could change people's opinions on same-sex marriage. But not only did that grad student make up the data, it turns out that he made up quite a bit of his academic bona fines, too.
According to NYMag's Science of Us and BuzzFeed, Michael LaCour, then a graduate program at the University of California Los Angeles (UCLA), claimed in the study that he'd received roughly $793,000 worth of grants to fund his work. The grants allegedly came from four renowned foundations, including the Jay and Rose Phillips Family Foundation of Minnesota (which supposedly gave him $160,000) and the Ford Foundation. In addition, his curriculum vitae on his personal site originally claimed that he won UCLA's Emerging Instructor Award, "one of three UCLA graduate student instructors selected for excellence in their first year of teaching."
Slight problem: the foundations he listed told reporters that they never gave LaCour any money. (Also, grad students never get $793,000 worth of grants.)In addition, a UCLA staffer told Science of Us that there was no such thing as the Emerging Instructor Award. "I don't know if he either misnamed our department or if it's from another department," she said.
Is it possible to get more pathological from here? You'd think it couldn't, but oh, it can:
I emailed LaCour for comment, and he asked if I'd hold off on publishing this until he released a planned statement about the whole affair. I told him I couldn't unless the statement contained information pertinent to the nonexistent teaching award. Shortly thereafter, a browser extension I installed to notify me when his website changed pinged me. His website's link to his CV, which he'd taken down down recently, is now back up. This version no longer lists the Emerging Instructor Award, and the entire "Original Grants & Data" section has been cut.

LaCour then emailed me again: "I'm not sure which CV you are referring to, but the CV posted on my website has not had that information or the grants listed for at least a year."
It's a lie parfait.
[Image via Michael LaCour/Google Scholar]
—
>> Follow Tina Nguyen (@Tina_Nguyen) on Twitter
Have a tip we should know? tips@mediaite.com