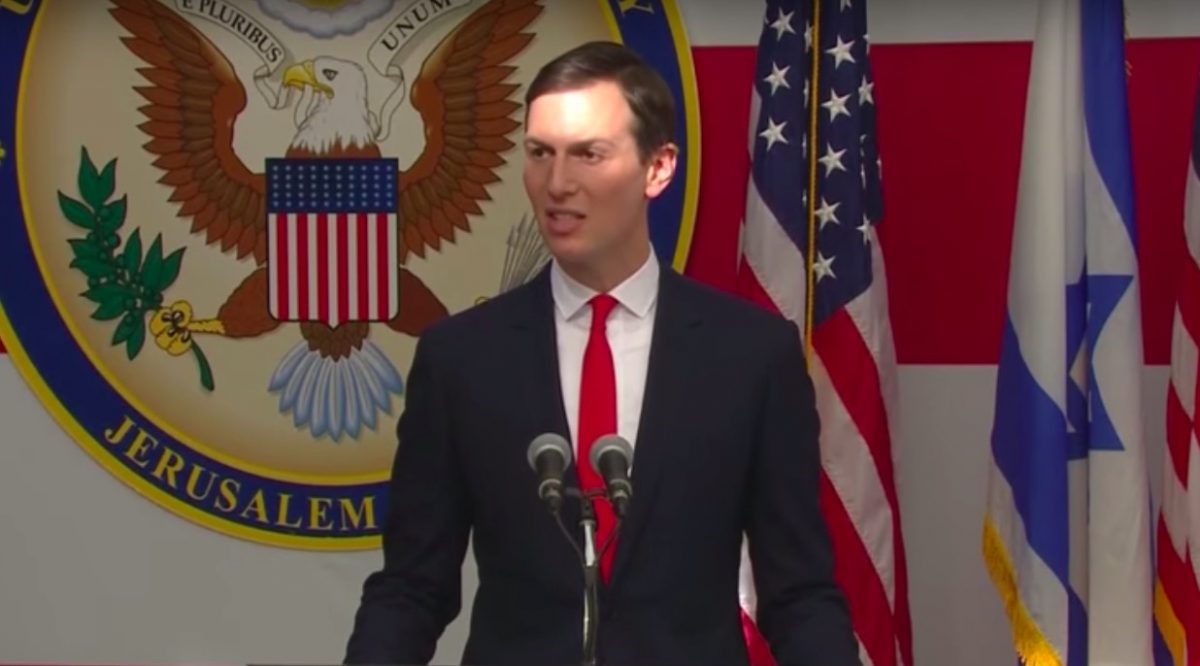 The Harvard class of 2003 is making itself quite plain that it does not want to be associated with its former classmate, First Son-in-Law Jared Kushner.
Once every five years, as has been done since the 19th century, Harvard alumni write class notes informally referred to as the Red Book to keep in touch with one another. The Red Book consists of big life updates, such as work, marriages, and children.
In this year's Red Book for the class of 2003 – 15 years after graduation – these updates are interspersed with attacks on Kushner, the Boston Globe reports.
"Shame on you, Jared Kushner,'' one classmate named Sophia Macris allegedly wrote.
"I, for one, am actually glad that our Class of '03 finally has a real, live fascist among us. Who says Harvard isn't diverse?" wrote Jon Sherman, another classmate.
According to the Globe, the aim, in part, of these disparaging class notes is to "let Kushner know that his service in the Trump White House will have lasting consequences, resulting in his potential ostracization from a valuable social network of his peers."
Chanda Prescod-Weinstein, another member of the class of 2003, expressed discouragement that only a fraction of her classmates decided to call out Kushner in their entries and brought up his recent speech at the opening of the U.S. Embassy in Jerusalem as a particular sticking point for her.
"He was in Jerusalem with his wife while people were being massacred. I feel so emotional about that," she told the Globe. "People were being massacred. He's a person who is doing horrible things. As a black woman and a Jewish woman, I think it's disgusting. He's not alone in doing these disgusting things, but he's certainly one of the active participants."
"It's emblematic of Harvard culture [that people didn't want to call him out]," she continued. "I think people thought it was rude and didn't want to be rude."
"But I think genocide is rude," she added. "And I was happy to be rude."
Kushner did not submit an entry to the Red Book this year, nor will he be attending his class reunion.
[image via screengrab]
Have a tip we should know? tips@mediaite.com