Head of Trump-Linked Data Firm: I Tried to Help Wikileaks Release Hillary's Missing Emails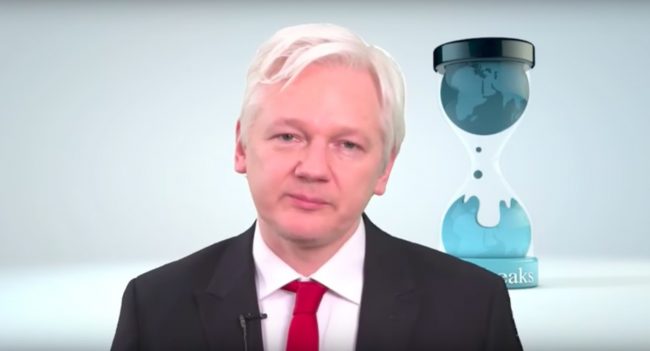 The Daily Beast has dropped a bombshell of a story about a data firm linked to Donald Trump's presidential campaign.
It is now being reported by the site that Alexander Nix, head of the data analytics firm Cambridge Analytica that worked for the Trump campaign, had "reached out to [Julian] Assange about his firm somehow helping the Wikileaks founder release Clinton's missing emails."
According to the Daily Beast, the claims come from "two sources familiar with a Congressional investigation into interactions between Trump associates and the Kremlin."
Memorably, while the campaign trail in July 2016, then-candidate Trump bellowed out the now famous quote, "Russia, if you're listening, I hope you'll be able to find the 30,000 emails that are missing." To up the ante, candidate Trump even followed that up in October 2016 with his claim "I love Wikileaks!"
This stunning revelation comes after the Washington Post reported that the DNC and the Hillary Clinton's campaign funded Fusion GPS, a firm that produced the infamous Trump-Russia dossier, during the 2016 campaign.
Cambridge Analytica is famously lavished with millions in funding from the billionaire Mercer family, who were early supporters of not just the Trump campaign but the Steve Bannon-directed outlet Breitbart. While the claims in the piece are significant, it is noted by a source who worked with Cambridge that in their opinion, "Alexander Nix is not credible at all."
After the Daily Beast report went up, Assange issued a statement in response saying, "We can confirm an approach by Cambridge Analytica and can confirm that it was rejected by WikiLeaks."
So that settles it!
[image via screengrab]
Have a tip we should know? tips@mediaite.com