In Its First Week, Greta Van Susteren's For the Record Finishes Third in Cable News Time Slot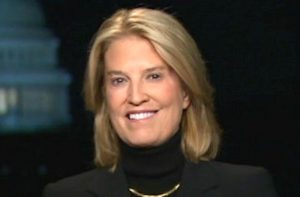 In her first full week on the air as an MSNBC host, Greta Van Susteren wasn't able to match the numbers of her former home but was able to give her new station some things to be cautiously optimistic about.
Airing in the 6 PM ET time slot, For the Record finished third among cable news programs in its time slot. For the week of 1/9 – 1/13, Van Susteren's new show pulled in 822,000 viewers and 172,000 in the key 25-54 demographic.
In comparison, Fox News' Special Report with Bret Baier averaged 2.94 million viewers and 472,000 in the demo. CNN's Situation Room placed second in the hour, drawing 955,000 viewers with the demo number at 284,000.
While Greta sat at third among the cable news programs in her first week in the 6 PM hour, she did represent a decent-sized year-to-year increase for MSNBC in that time slot. Last year at this time, With All Due Respect averaged 703,000 viewers and 148,000 in the 25-54 demo, thus giving For the Record a 17% increase in total viewership and 16% for the demo.
[image via screengrab]
–
Follow Justin Baragona on Twitter: @justinbaragona
Have a tip we should know? [email protected]