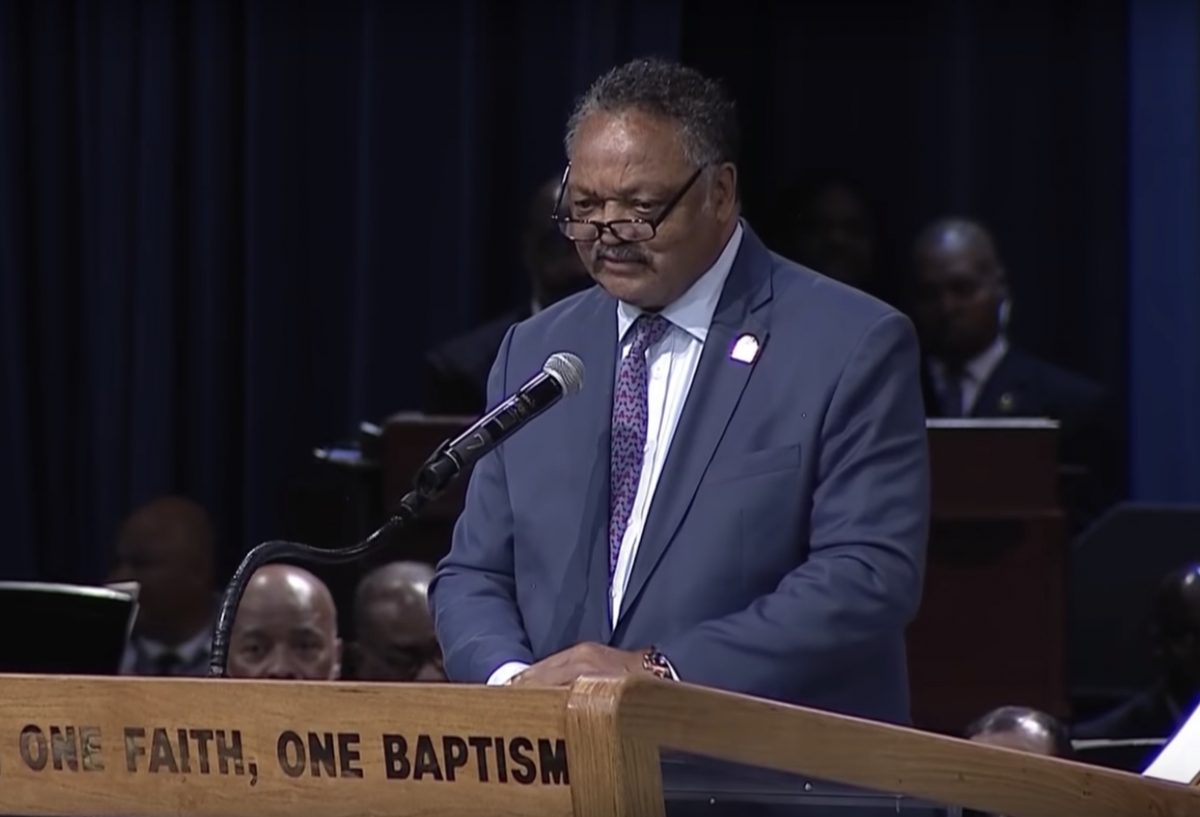 Rev. Jesse Jackson said in a statement released on Friday that the "outrage" in the Jussie Smollett case has been blown out of proportion and made it clear he thinks it is time for people to move on.
"The outrage over the Jussie Smollett case is misplaced and out of proportion," Jackson said in a statement released on Friday. "It is being used from City Hall to the White House to deflect and distract from City Hall to the White House. It is fake news."
He added: "The voices that are crying out the loudest seem to have only recently found their sense of righteous indignation."
Jackson has openly supported Smollett and reached out to the actor after the headline-grabbing story broke.
In response, prior to the case being dismissed, Smollett participated in 16 hours of on-site community service with Jackson's Rainbow PUSH Coalition after the controversial incident. A letter recognizing Smollett's work with the organization was cited by prosecutors who ultimately dropped the charges.
Jackson defended his involvement with Smollett — and the controversial case — as part of the mission of his organization.
"PUSH has always been a house of refuge. It's part of what we do, reaching out to people who are in distress, and we have done so in many high-profile cases over the years, from Sammy Davis Jr., when he hugged President Nixon and black folks turned against him, to Bobby Rush, after police tried to kill him in the Black Panthers raid," Jackson told the Chicago Sun-Times.
He also made it clear that he thinks that it is time for Chicago to move past the Smollett outrage altogether.
"It is time to move on to the important issues facing our beloved city – the monumental mayor's election on Tuesday, April 2, the persistent violence, intractable poverty, unequal urban development among them," Jackson said in the conclusion of his most recent statement. "We cannot, and we will not, allow ourselves to lose focus of the big picture: a just, fair and safe Chicago and Cook County for everyone."
[image via screengrab]
Have a tip we should know? tips@mediaite.com