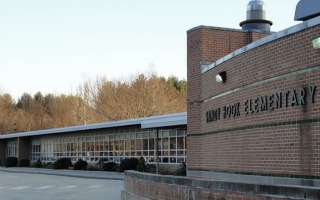 New Haven attorney Irving Pinsky is suing the state of Connecticut for $100 million following the massacre at Sandy Hook Elementary School. The suit is on behalf of a 6-year-old Newtown resident who was "traumatized" by screams and gunshots he heard over the school's intercom system.
Pinsky says the suit is about improving school security, not about money. "It's about living in a world that's safe," he told The Associated Press Saturday.
The suit requires permission from the state, because Connecticut has immunity against most claims unless it specifically allows a party to go forward. As yet, Pinsky has received no response for his request.
The client is named as "Jill Doe" and the suit alleges she sustained "emotional and psychological trauma and injury" following the Newtown shooting. She heard "conversations, gunfire and screaming" over the school's intercom after someone in the office switched it on. According to the complaint, the Board of Education, Department of Education and state Education Commissioner are at fault for failing to protect the child "from foreseeable harm" by not providing a safe school setting.
The suit also alleges each of the responsible parties did not review annual school profile reports as well as "other submissions with respect to student safety and emergency response planning and protocol." It claims the parties did not require the school and local Board of Education to implement an effective emergency response plan.
Pinsky said he does not want to reveal more information about his client because of his privacy concerns.
Time notes that it's unclear whether the intercom was switched on deliberately, but doing so may have given teachers the notice they needed to protect themselves and their students from the shooter.
UPDATE: The lawsuit has been dropped, with Pinsky saying he needs to evaluate "new evidence." He is not ruling out further legal action in the future.
h/t ABC
—
>> Follow Anjali Sareen (@AnjaliSareen) On Twitter
Have a tip we should know? tips@mediaite.com