Man Who Shouted 'Heil Hitler, Heil Trump' at Play Was Actually Very Drunk and Hates Trump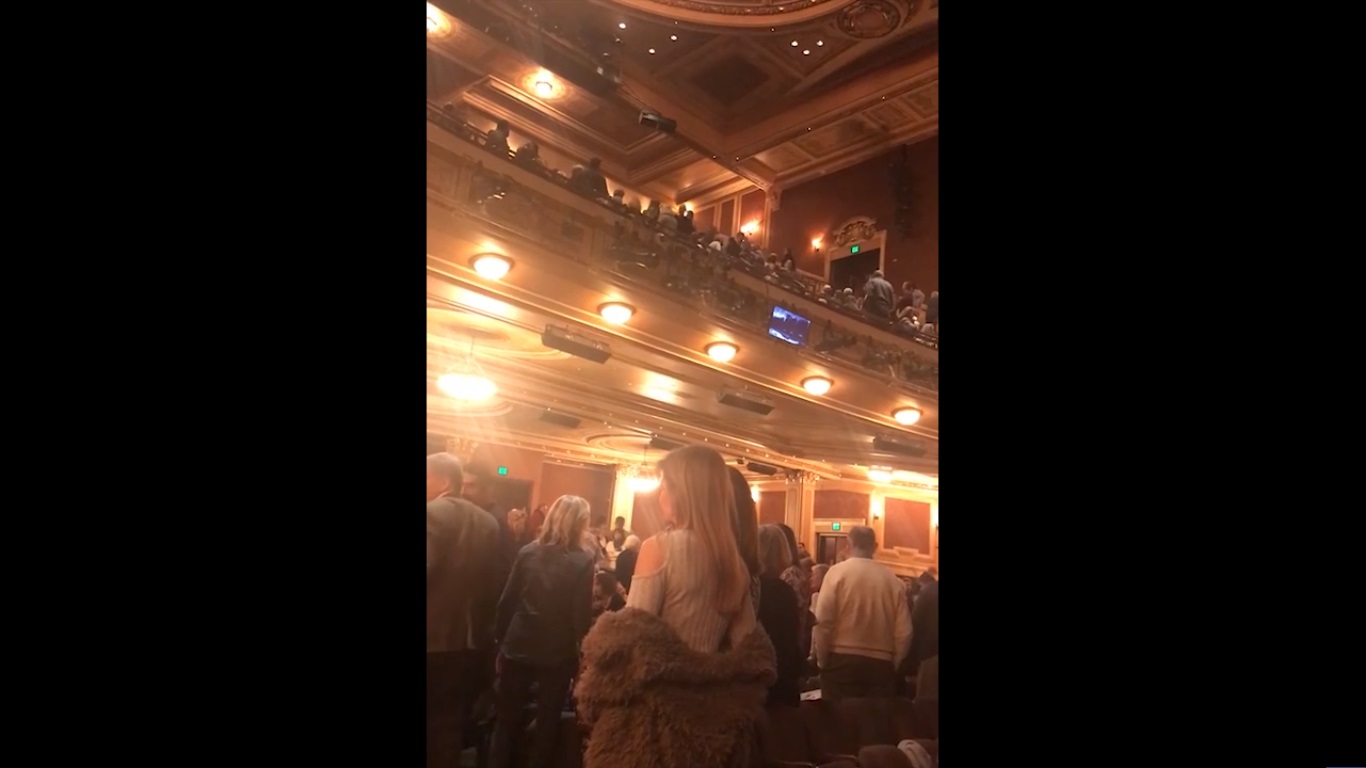 It seems that the man who disrupted a recent production of Fiddler on the Roof with pro-Donald Trump outbursts is actually a critic of the president.
There was a commotion in Baltimore on Wednesday night when an audience member started yelling "Heil Hitler, Heil Trump" from the auditorium's balcony section. While the man was removed from the venue without major incident, audience members were alarmed by the display, telling media outlets they were worried that another far-right whack job was about to go on a shooting spree.
As it turns out, New York Times identified the yeller as Anthony M. Derlunas II, and he actually screamed what he did because he despises Trump and the play reminded him of the president.
"Late Thursday, the Baltimore police identified the man as Anthony M. Derlunas II, 58. According to the police report, Mr. Derlunas said he had been "drinking heavily throughout the night." He told officers he yelled the slogans because the final scene before intermission reminded him of his hatred for President Trump. According to the officer, Mr. Derlunas went on to say that the anger directed at him after his disruption was an indication of a high number of Mr. Trump's supporters in the theater. Mr. Derlunas could not be reached for comment."
Fiddler on the Roof tells the story of a Jewish milkman in Russia who's trying to maintain his family's religious traditions despite the rising tide of anti-Semitism. With the allegations that Derlunas yelled neo-Nazi statements in the middle of the show, audience members were most likely struck with an uncomfortable reminder that several people were recently murdered in a shooting at a Pittsburgh synagogue.
[Image via screengrab]
— —
>> Follow Ken Meyer (@KenMeyer91) on Twitter
Have a tip we should know? tips@mediaite.com