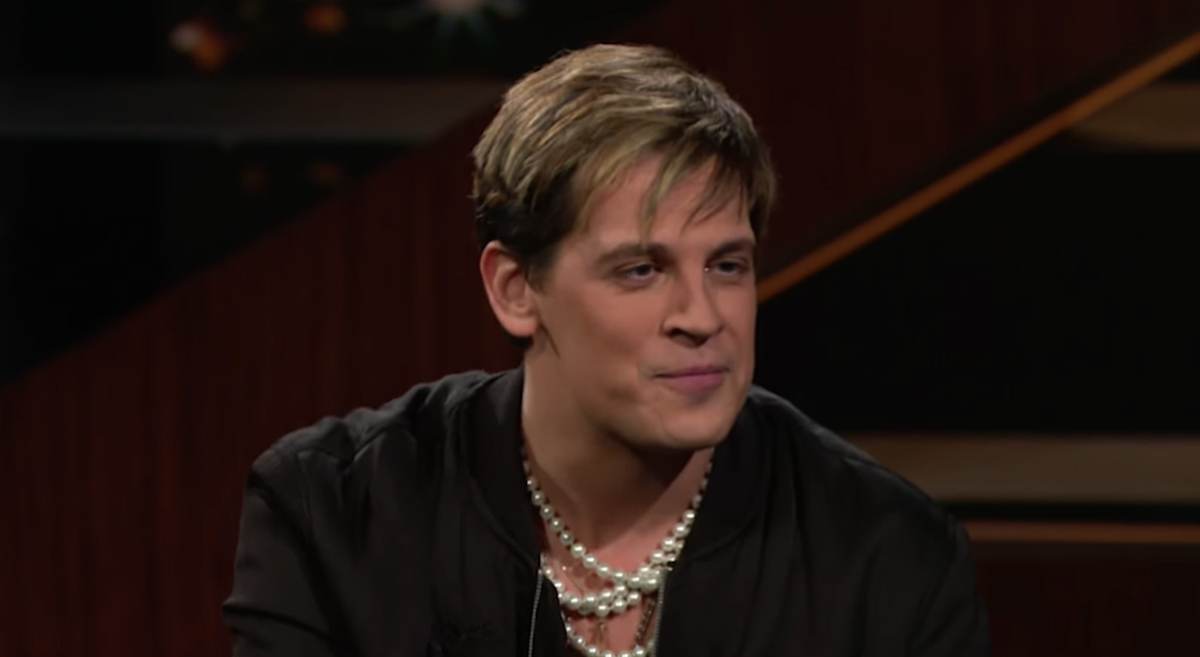 Milo Yiannopoulos is advocating for lethal violence against reporters who contact him for comments on their stories.
"I can't wait for the vigilante squads to start gunning journalists down on sight," he texted the Observer's Davis Richardson, responding to an inquiry involving an article in progress on a Manhattan restaurant the right-winger is said to visit often.
According to Yiannopoulos, that menacing remark is his "standard response to a request for comment."
I asked Milo Yiannopoulos to comment for a story. His response?

"I can't wait for the vigilante squads to start gunning journalists down on sight."https://t.co/Ec2d2Kz5zg

— Davis Richardson (@DavisOliverR) June 26, 2018
The Observer reports the same message was sent to The Daily Beast's Will Sommer, who had been covering the U.K. Independence Party.
Last week, Yiannopoulos sent $14.88 via PayPal to former New Yorker fact checker Talia Lavin following her resignation from the publication.
Lavin had become an enemy to some on the right for her recent Twitter scandal in which she speculated that an Immigration an Customs Enforcement employee had a tattoo of a Nazi symbol, before realizing it was the emblem of his Marines platoon from his time in Afghanistan. Lavin apologized and stepped down before being subjected to Yiannopoulos' hateful act, the 1488 known to be "a combination of digits popularly used by white supremacists and neo-Nazis—14 to represent the infamous "14 Words" (a mantra about securing "a future for white children") and 88 to represent "Heil Hitler," according to the Southern Law Poverty Center.
idk man, i still have your money pic.twitter.com/qdoJ1Seldc

— Talia Lavin (@chick_in_kiev) June 24, 2018
Others in the media were also disturbed by Yiannopoulos' behavior, taking to Twitter to voice their reactions.
There's a few folks who knowingly associate with this guy. At this point I assume you share his anti-semitism. https://t.co/jg7hvuCWeR

— Bethany S. Mandel (@bethanyshondark) June 26, 2018
Yiannopoulos is now apparently advocating "for the vigilante squads to start gunning journalists down on sight," and sending anti-Semitic messages to Jewish journalists. https://t.co/y4rEsV8WdP

— Noah Rothman (@NoahCRothman) June 26, 2018
[Image via screengrab]
Follow Amy Russo on Twitter: @amymrusso
Have a tip we should know? tips@mediaite.com