Mueller Reportedly Investigating Roger Stone for Alleged Witness Intimidation Against Former Associate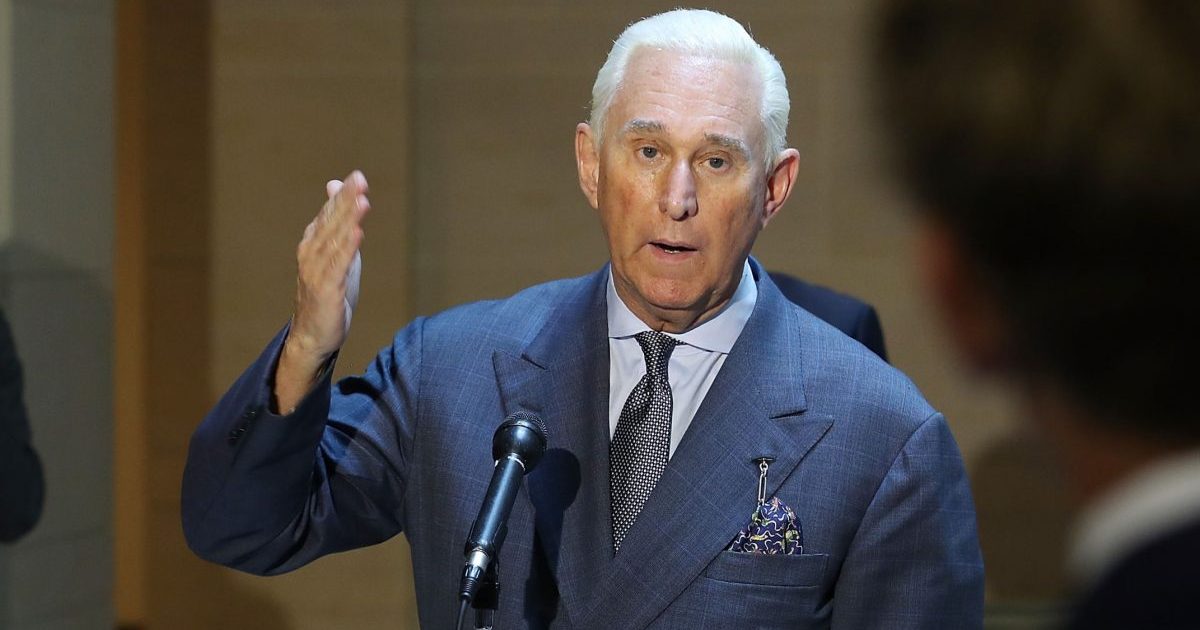 A new report states that special counsel Robert Mueller is investigating claims from one of Roger Stone's former associates — who alleges the longtime Trump adviser threatened him and tried to discredit him for contradicting Stone's story about his connection to Wikileaks.
The allegation was made by New York radio personality Randy Credico — who has been in the news multiple times in the last few months due to reports of Stone saying Credico was his secret backchannel to Julian Assange. Credico has refuted this claim while saying that Stone made ominous threats to him and his dog over his denial.
As Mueller continues to investigate whether Stone had advanced notice that Wikileaks would release stolen emails from the DNC and John Podesta, the Wall Street Journal reports that the special counsel is looking into whether Stone committed witness tampering with his campaign against Credico. The Journal says Mueller has spoken to filmmaker David Lugo about an anti-Credico blog post Stone helped him write, and Credico's businessman friend Bill Samuels says he witnessed his reactions to Stone's alleged threats against him.
"They were looking into the intimidation stuff at first," Lugo told WSJ. "They were following up on 'conspiring'" to intimidate a witness, he said.
From the report:
Mr. Stone first cited Mr. Credico as a backchannel last fall before the House Intelligence Committee, and since then has attacked Mr. Credico directly and through associates. Mr. Credico has also publicly criticized Mr. Stone.

In emails sent to Mr. Credico and reviewed by the Journal, Mr. Stone threatened to "sue the f—" out of him, called him "a loser a liar and a rat" and told him to "prepare to die c— sucker."

Mr. Stone was also involved in drafting a May blog post harshly criticizing Mr. Credico, which he gave to Mr. Lugo, the filmmaker.

Mr. Lugo published a version of the article for ArtVoice, a website Mr. Stone writes for, with the headline "Phony Russia Gate, Roger Stone & the lies of Randy Credico." The piece asserted that Mr. Credico had said on multiple occasions that he was Mr. Stone's conduit to WikiLeaks.
Stone sent the Journal an email denying that he was behind any intimidation campaign against Credico.
"[The] threatening messages he sent to me are as bad and worse," Stone said. "Our entire exchange is blunt vulgar and vicious but I never urged him to do anything other than tell the truth."
[Photo via Getty Images]
— —
>> Follow Ken Meyer (@KenMeyer91) on Twitter
Have a tip we should know? tips@mediaite.com