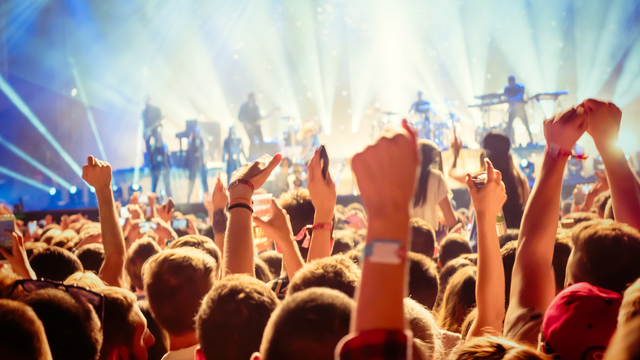 This weekend was supposed to be the Fyre Festival in the Bahamas, which was to include performers such as Major Lazer and Disclosure. It was also supposed to be a "luxury festival," according to Consequence of Sound, and tickets cost between $4,000 and $12,000, which included flights from Miami, luxury accommodations, yacht rides, and more. The festival was promoted by celebrities including Kendall Jenner (who really, really didn't need this), and Bella Hadid.
What happened, however, was not that. Not by a long shot. For example, according to Twitter, this was what a meal looked like:
The dinner that @fyrefestival promised us was catered by Steven Starr is literally bread, cheese, and salad with dressing. #fyrefestival pic.twitter.com/I8d0UlSNbd

— Tr3vor (@trev4president) April 28, 2017
And this was the experience:
That's right folks for just $10k, you too can have the "refugee fleeing war torn region" treatment at #fyrefestival pic.twitter.com/RqYzGq0Yg5

— Garrett Garner? (@garrettgarner12) April 28, 2017
Expectation vs. Reality#fyre #fyrefestival pic.twitter.com/U80NApajxl

— William N. Finley IV (@WNFIV) April 28, 2017
Consequence of Sound also noted that luggage was being thrown off the back of trucks, and that feral dogs were "running loose" on the grounds, so not only was it unpleasant, and not at all what was promised, but it was also dangerous.
Blink 182, set to perform at both weekends of the festival, pulled out, saying that they're "not confident that we would have what we need to give you the quality of performances we always give our fans." Eventually, flights from Miami were cancelled, according to Twitter users and reports, followed by the entire festival being postponed.
The festival's website now has a statement, which reads:
Due to circumstances out of our control, the physical infrastructure was not in place on time and we are unable to fulfill on that vision safely and enjoyably for our guests. At this time, we are working tirelessly to get flights scheduled and get everyone off of Great Exuma and home safely as quickly as we can. We ask that guests currently on-island do not make their own arrangements to get to the airport as we are coordinating those plans. We are working to place everyone on complimentary charters back to Miami today; this process has commenced and the safety and comfort of our guests is our top priority.

The festival is being postponed until we can further assess if and when we are able to create the high- quality experience we envisioned.
Ja Rule, one of the festival's organizers also released a statement via his Twitter:
— Ja Rule (@Ruleyork) April 28, 2017
And, of course, people had comments for Jenner:
Opps! Kendall better delete this…. #fyrefestival pic.twitter.com/m9G2Xu1LNS

— ? (@BaddieLambily) April 28, 2017
Glad the backlash over her Pepsi ad is dying down, Kendall Jenner sips a coffee & checks in on her other recent promotion, the Fyre Festival

— Patrick Monahan (@pattymo) April 28, 2017
Please remain calm! Kendall Jenner is on her way with a case of @dietpepsi #fyrefest #fyrefestival

— Stacey Lawson (@staceylawson74) April 28, 2017
[featured image via nd3000/Shutterstock]
Have a tip we should know? tips@mediaite.com