Netflix's 13 Reasons Why Sparks Controversy and Discussion Over Teen Suicide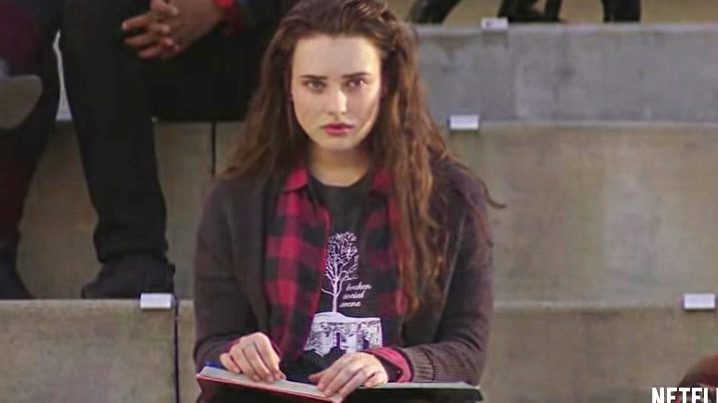 Netflix's 13 Reasons Why is on the one hand massively popular, on the other hand controversial, and in some cases, has become worrisome. In a recent piece for The New York Times, Katherine Rosman details some of the moments that have led to teenagers "going at each other online," and in her own Tweet says that "Schools are now sending 'parental advisory' emails in regard to 'revenge suicide' plotline in '13 Reasons Why.'"
A "promposal," meant to pay homage to the series that many teenagers view simply as entertainment got a lot of flack on Twitter.
Best promposal ever! ?❤ #13reasonswhy pic.twitter.com/Ls2jp1P9y0

— dreeaahh (@dre_aah) April 14, 2017
Rosman also writes that parents are concerned that the series is "glorifying" suicide. Lots of people – and organizations – are also concerned, and some say it's too much.
It's not just parents, however. Dan Reidenberg, the executive director for Suicide Awareness Voices of Education, reportedly said, "There is a great concern that I have … that young people are going to overidentify with Hannah in the series and we actually may see more suicides as a result of this television series."
In a recent piece for Vanity Fair, though, Nic Sheff, who wrote on the series is defending the writers' choices. Originally, Hannah's death was going to be left to the viewer's imagination. Sheff writes, "From the very beginning, I agreed that we should depict the suicide with as much detail and accuracy as possible. I even argued for it—relating the story of my own suicide attempt to the other writers."
It's easy to see both sides of the debate, and the show and its themes will no doubt be fodder for discussion for quite some time. Despite the controversial subject matter, which, has led to some pretty intense online exchanges, both sides would probably agree that at the very least, talking about it is a good thing.
[featured image via screen grab]
Have a tip we should know? tips@mediaite.com