New Planned Parenthood Video: Clinics Get 'Fair Amount of Income' for Fetuses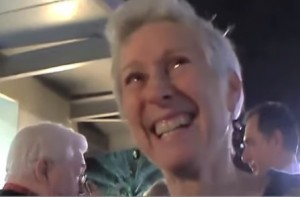 In the newest undercover video from pro-life group Center for Medical Progress, Planned Parenthood executives allegedly discuss how clinics make "a fair amount of income" from donating aborted fetuses organs and worry about the public relations implications.
One of the main themes throughout the video was that all the Planned Parenthood executives the activists spoke with seemed concerned about the potential media blowback from fetal tissue donation. "Obviously we would have the potential of a huge P.R. issue by doing this," Senior Medical Advisor Carolyn Westhoff tells the undercover activists.
"It's something you have to be really discrete about," the activist posing as a buyer agrees. But Westhoff seemed receptive and directed the activists to meet with one of her colleagues.
That colleague was just as cautious. "This could destroy your company and us, if we don't time these conversations correctly," Vice President for External Medical Affairs Vanessa Collins tells the activists at the same event.
The Consortium of Abortion Providers's (CAPS) Deb Vanderhei told them that "We're trying to figure this out as an industry, about how we're going to manage remuneration. Because the headlines would be a disaster." She noted Planned Parenthood intentionally didn't have a policy on the issue, instead telling affiliates to "think about the New York Times headline."
"We have independent colleagues who generate a fair amount of income doing this," Vanderhei says at a later event. "And if they have smaller margins or don't have the ability to fundraise because they're not a non-profit, that's really helpful." She added that Planed Parenthood would not discuss the issue in email, and the activists had to meet with people in person.
It's against federal law to make a profit from the sale of harvested fetal organs. Planned Parenthood maintains that the videos– which they call deceitful and "heavily-edited"— only show officials discussing the perfectly legal exchange of federal organs for only enough money to cover their costs.
Watch, via YouTube:
[Image via screengrab]
——
>>Follow Alex Griswold (@HashtagGriswold) on Twitter
Have a tip we should know? [email protected]