NYPD Commissioner Bratton Takes Issue With the 'Naked Ladies of Times Square'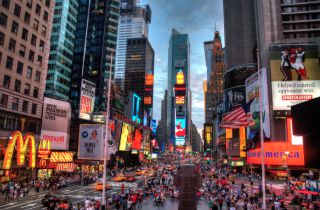 Times Square is one of the most recognizable places in the world, and anyone who's been there would probably agree that you can find some interesting characters walking around. It usually does not take people long to notice that, when you look past the performers wearing Spider Man or Mickey Mouse costumes, there are a lot of expressionist artists who aren't wearing anything at all.
Public nudity in New York is legal when used as part of a performance or exhibition. While the Naked Cowboy and similar acts have been adopted as part of the local culture, there are those who have said enough is enough.
"It drives me crazy when at Times Square you see the naked people there covered in body paint as an expression of art," said NYPD Commissioner Bill Bratton.
One of the current, most noticeable nudist trends is the women who walk around in only a thong, while covering their breasts with a painted American flag and other similar images.
Among the most common complaints given by tourists are that the display is not appropriate for the children who visit, and that the women are hustlers whose way of shaking people down for tips is as aggressive as it is artistic.
"I understand New York is all about self-expression, but there are a lot of kids out here," said Parfait Mutimura. "They could keep these women in a different spot, away from the Disney characters, but they wouldn't make as much money. That's what this is about, right?"
Even the original Naked Cowboy himself has had enough, which really says it all. "There's so many boobs, you don't look at them anymore," said Robert John Burck.
Check out a sampling below: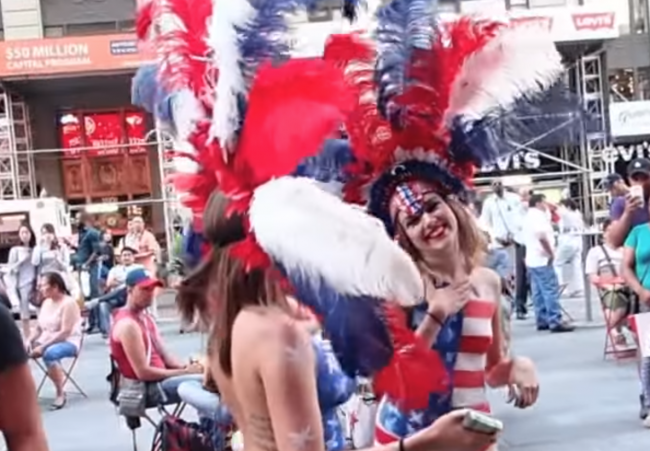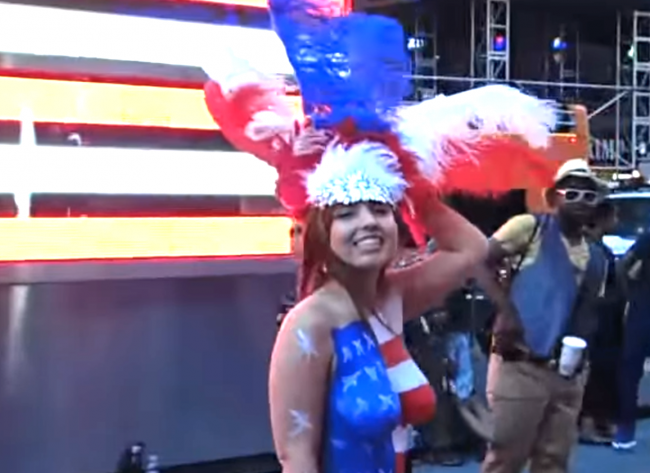 [h/t New York Daily News]
[image via YouTube screengrab]
Have a tip we should know? tips@mediaite.com