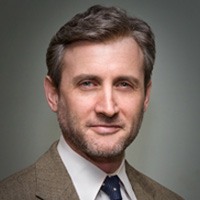 As you all know, we here at Mediaite are desperately insecure and do everything we do purely for the positive reinforcement. That's why we never, ever, ever read our own comments section (there are mean people down there!). Fortunately, every once in a while, if we've been really good, the big boss man sends us a nice email. However, that's not enough for us. We crave more. So, like an obnoxious Ivy Leaguer "casually" dropping their alma mater into conversation, we're going to "casually" mention the email Dan Abrams sent out today about how good our numbers have been…by publishing it in full on our site.
We're super modest.
Anyway, here it is. We hope you can read it without getting distracted by the sound of our backs being patted and now us patting each other.
Well that was a helluva way to start the year. Not only were every one of our sites up from the previous month for a second month in a row, but in January, many of you set site records. TheMarySue, still less than a year old, had a site high 525k unique visitors read its smart, funny and unique content in the month of January. Sportsgrid, still a man down, also broke a team record welcoming 1.6 million unique visitors to the site and its syndicated content. Styleite has been seeing impressive growth as of late with almost 700,000 unique visitors visiting in January. Geekosystem continued to grow its audience with 1.6 million uniques, and TheJaneDough, in its first full month, ended the month trending at double where it had been as Mogulite. Mediaite, continues to wow the media community with over 6.1 million unique visitors reading and watching its content (the site and syndicated) in January, up 11% in uniques and 18% in pageviews over December. Our cousin site Gossip Cop led by Mr. Lewittes, had its most pageviews ever, breaking 7 million.

Across all 7 sites we welcomed a record 13 million unique visitors to our content in January (according to Google Analytics)! Not only is that wildly impressive under almost any circumstances, but considering that most of you have only three writer/editors (yes Amy, TheJaneDough is getting a third person!) and most of the sites launched in 2010 and 2011, it is truly remarkable. These traffic achievements are even more striking when one compares us on Quantcast to some far larger web properties with multiple verticals that many of us enjoy and respect. We are currently at 8.7 million on Quantcast (a number that changes daily), which means we are welcoming the same number of visitors globally as BusinessInsider while we are significantly larger than them in U.S traffic. We are about the same size as the always impressive NYMag.com including their Menupages, and before they hid their numbers on Quantcast, we had more than double the visitors of one of my favorite sites, The Daily Beast. We are almost six times as large as Mediabistro and more than six times the size of The Observer's five web properties.

As you all know, we will be launching a new site in the food space scheduled for the end of March and I will update all of you on that in the next week or so. Most important I just wanted to say thank you. You are a truly impressive group who never cease to amaze me with your intellect, wit and ability to distinguish your sites in an often crowded and competitive marketplace.

Congrats!
Dan
Congratulations to all of our sister sites! But mostly, y'know, to us.
Have a tip we should know? tips@mediaite.com