Cop Who Quit After New Black Mayor Elected: Thought She'd Interfere with My Job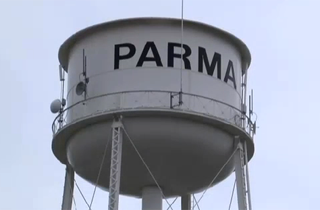 The town of Parma, Missouri is in an upheaval after a chunk of the city's employees, including several police officers, quit following the election of the town's first African-American mayor. Their resignation letters cited "safety concerns," though new Mayor Tyus Byrd had no clue what those safety concerns could be.
According to the St. Louis Post-Dispatch, a previous incident involving an officer who tasered Byrd's first cousin one removed. The Police Department said the officer acted within protocol, but many in the town suspect that anger over the incident drove the unusually large turnout for the mayoral election, which unseated the man who'd served as mayor for much of the past 50 years.
In an interview with the Post-Dispatch, one outgoing officer said he feared Byrd would interfere with his job, based on potential racial tensions within the city. Via the Post-Dispatch:
Medley, the former assistant chief, said that officers had run-ins with many of Byrd's relatives. After her election, Medley saw several Facebook postings by people with whom officers had issues, celebrating her victory, he said. The most concerning of those mentioned Medley by name and the city where he lives, he said.

He added that he resigned out of fear that he would not be able to do his job.

"Rather than put my life in danger more than I do now on a daily basis, I decided to walk away," he said.
All involved conceded that Byrd had said nothing about firing any officials. She pointed out that she didn't even get a chance to speak to them before they quit. "I don't understand," she said. "I never said anything about cleaning house."
[Talking Points Memo]
[Image via screenshot/KFVS12]
——
>> Follow Evan McMurry (@evanmcmurry) on Twitter
Have a tip we should know? tips@mediaite.com