San Juan Mayor Carmen Yulin Cruz: 'Disaster-In-Chief' Trump Was 'Disrespectful' to Puerto Rico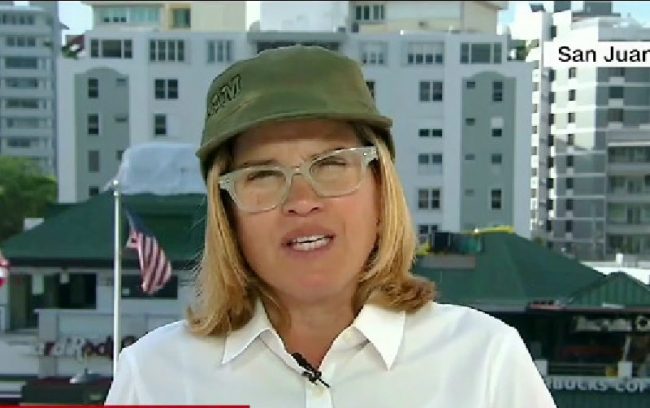 A hundred days after Hurricane Maria devastated Puerto Rico, there are still huge swaths of the island without power. The Army Corps of Engineers estimates that the territory won't be at 100% power restoration until May. Meanwhile, hundreds of thousands of Puerto Ricans have migrated to Florida and it is estimated that more than 1,000 have died due to the storm and its aftermath.
Speaking to ABC News about the federal response to the storm, San Juan Mayor Carmen Yulin Cruz tore into both the feds and President Donald Trump.
"He was disrespectful to the Puerto Rican people, he was disrespectful to the American people who were leaving their homes to come help us here," she told ABC News.
Cruz added, "Where he needed to be a commander-in-chief, he was a disaster-in-chief. President Trump does not embody the values of the good-hearted American people that have make sure that we are not forgotten."
The mayor has been highly critical of the president in the months following Maria. She's called him the "hater-in-chief" while rating his response to the storm as a 1/10. She's also said that the president has a "big mouth" and has taken out his anger on the people of Puerto Rico.
[image via screengrab]
—
Follow Justin Baragona on Twitter: @justinbaragona
Have a tip we should know? [email protected]