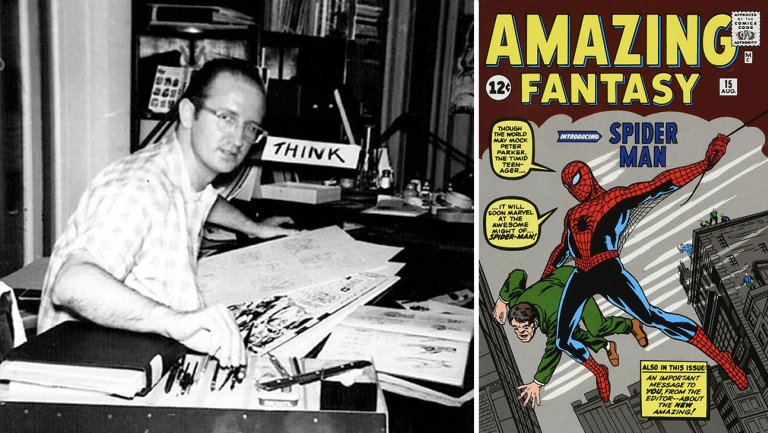 One of the great masterminds behind some of the most prominent comic book superheroes has passed away.
Steve Ditko, the co-creator of Spider-Man and Doctor Strange, was found dead in his apartment in late June, but his death wasn't confirmed by the New York Police Department until Friday.
Per Variety:
Born in 1927 in Johnstown, Pennsylvania, Ditko became exposed to newspaper comics at an early age, and found his love for comic book superheroes during the inaugural issues of the iconic Batman character as well as Will Eisner's "The Spirit." After graduating high school in 1945, Ditko enlisted in the Army, where he got his first job in the comic book industry drawing comic strips for Army-syndicated newspapers.

After his discharge, Ditko studied under Batman artist Jerry Robinson in 1950 in New York City. Through Robinson's tutelage, Ditko met then-editor-in-chief and future MarvelComics CEO Stan Lee. He would join the early team of artists, including comic book art maestro Jack Kirby, in Marvel's earliest ventures.
Other characters he created include DC Comics' Captain Atom, Hawk & Dove, Question, and Creeper.
After news of his death hit the internet, fans of his work took to Twitter to thank Ditko for his creativity and in the words of Neil Gaiman, honor the memory of the man who "gave us ways of seeing that were unique."
Steve Ditko was one of the most amazing creators in the history of comics, and showed us there is a hero in all of us. Our hearts go out to his loved ones, and everyone who knew him. pic.twitter.com/ukvuA7odF5

— DC (@DCComics) July 7, 2018
Steve Ditko was true to his own ideals. He saw things his own way, and he gave us ways of seeing that were unique. Often copied. Never equalled. I know I'm a different person because he was in the world. pic.twitter.com/2GFSA86Btj

— Neil Gaiman (@neilhimself) July 7, 2018
Goodbye, Steve Ditko. Thanks for making such a mark on my life with your own marks. Rest in peace. pic.twitter.com/LJsAUVulVM

— Mitch Gerads @SDCC (@MitchGerads) July 7, 2018
RIP Steve Ditko. A complicated life, an amazing artistic legacy. Thank you for your creativity. https://t.co/Yi443uyCIS

— Phil LaMarr (@phillamarr) July 6, 2018
[image via Marvel Comics]
Have a tip we should know? tips@mediaite.com