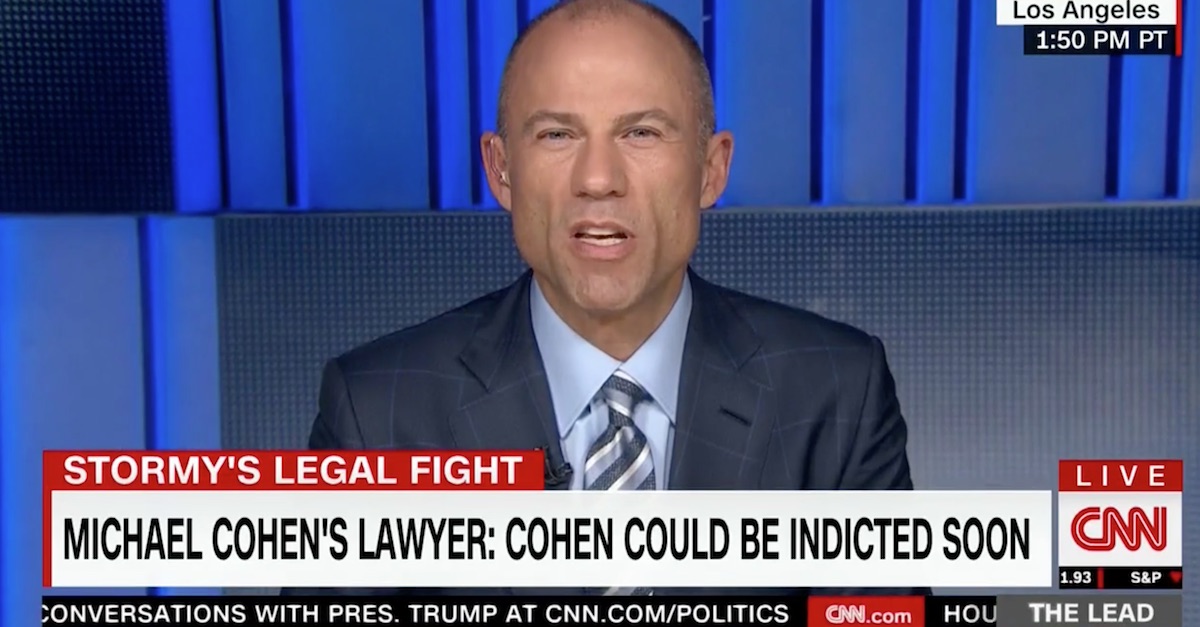 Michael Avenatti has spent a lot of time at CNN in recent weeks —  and the attorney for adult film star Stormy Daniels has apparently gotten chummy with some of the network's personalities along the way.
Conservative writer Stephen Miller called attention Wednesday night to a now-private tweet from Juanita Scarlett, the wife of CNN commentator Errol Louis. The tweet showed Avenatti with Louis and his wife, as well as CNN conservative commentator Margaret Hoover and CNN host Don Lemon.
"Thrilled to have met @MichaelAvenatti at the Sag Harbor soiree of my second favorite on-air journalist @donlemon @errollouis @MargaretHoover," Scarlett tweeted, according to a screenshot from Miller.
It's okay. I saved that deleted tweet of CNN hosts partying it up with Avenatti. Why would such a thing need to be deleted? pic.twitter.com/iutCtnwaxi

— Stephen Miller (@redsteeze) May 17, 2018
Miller later pointed out that the tweet was no longer visible since Scarlett's account was set to private. While an after-hours get together among colleagues might seem harmless at first, it's worth noting the recent scrutiny CNN has been under for what some perceive as softball interviews with Avenatti, while the attorney simultaneously attacks Fox News via Twitter.
Meanwhile, Avenatti has threatened multiple journalists, including at the conservative Daily Caller News Foundation and Mediaite's sister website, Law&Crime.
[image via screengrab]
Follow Jon Street (@JonStreet) on Twitter
Have a tip we should know? [email protected]