Steve Bannon Reportedly Called Paul Ryan a 'Limpdick Motherf*cker' Born in a Petri Dish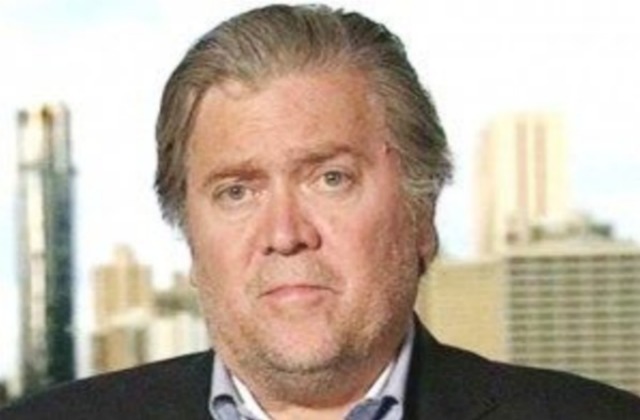 A new book from Bloomberg's Joshua Green has an anecdote about the time when Steve Bannon called Paul Ryan "limpdick motherf*cker" who was basically grown in a conservative laboratory.
Bannon and Ryan are believed to share an adversarial relationship with each other, and a new account describes the former Brietbart chief's fury about the House Speaker's lack of support for Donald Trump throughout the 2016 election. One section of the book talks about how Bannon reacted to the rumors that the GOP might try to broker the Republican National Convention in order to make Ryan the Republican Party's candidate.
These whisperings reportedly caused Bannon to make plans for Breitbart to wage war with Ryan and any other member of the "globalist donor class" who stood in Trump's way. In one angry rant, Bannon allegedly blasted Ryan as a "limpdick motherf*cker who was born in a petri dish at the Heritage Foundation," a conservative think tank.
Green's new book, Devil's Bargain: Steve Bannon, Donald Trump and the Storming of the Presidency, examines how populism and the former Breitbart chief rose to prominence alongside Trump. Mediaite has looked at other excerpts where the book reports on how Paul Manafort and Chris Christie supposedly fell from grace.
[Image via screengrab]
— —
>> Follow Ken Meyer (@KenMeyer91) on Twitter
Have a tip we should know? [email protected]
---