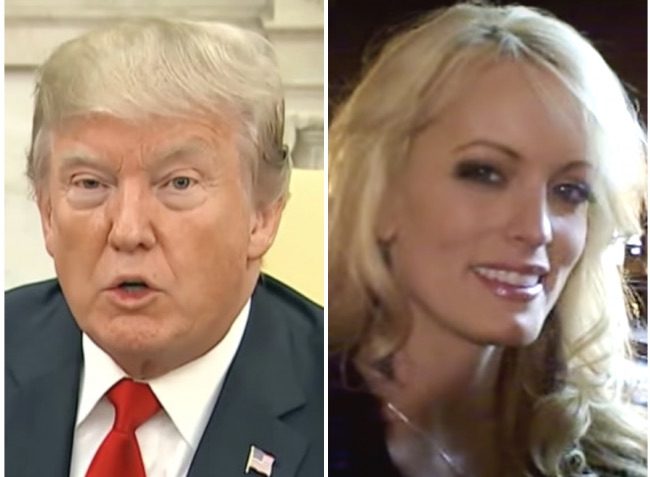 This is looking to be the calm before the Stormy.
In the wake of a Wall Street Journal article that alleges Trump lawyer Michael Cohen paid off porn star Stormy Daniels to keep quiet about a 2006 sexual encounter with now-president Donald Trump, several other stories about Daniels' rendezvous with Trump have surfaced – including one account that she spanked Trump with a copy of Forbes.
Mother Jones reports that during a May 2009 "listening tour" of Louisiana when considering a run for Senate, Daniels compiled a list of potential campaign contributors, all of whom came from contacts in her cell phone, and one of whom was Donald Trump.
Upon receiving this list, one consultant expressed surprise that Trump's number was in Daniels' cell phone. Another consultant named Andrea Dubé, who confirmed the veracity of this exchange to Mother Jones, replied: "She says one time he made her sit with him for three hours watching 'shark week.' Another time he had her spank him with a Forbes magazine."
If this information is true, it's no dossier. But as sexual behavior goes, it's not exactly pedestrian.
[image via screengrab]
Have a tip we should know? tips@mediaite.com