Trump Actually Gets Defended on Twitter After NYT Presidential Survey Naming Him Worst Ever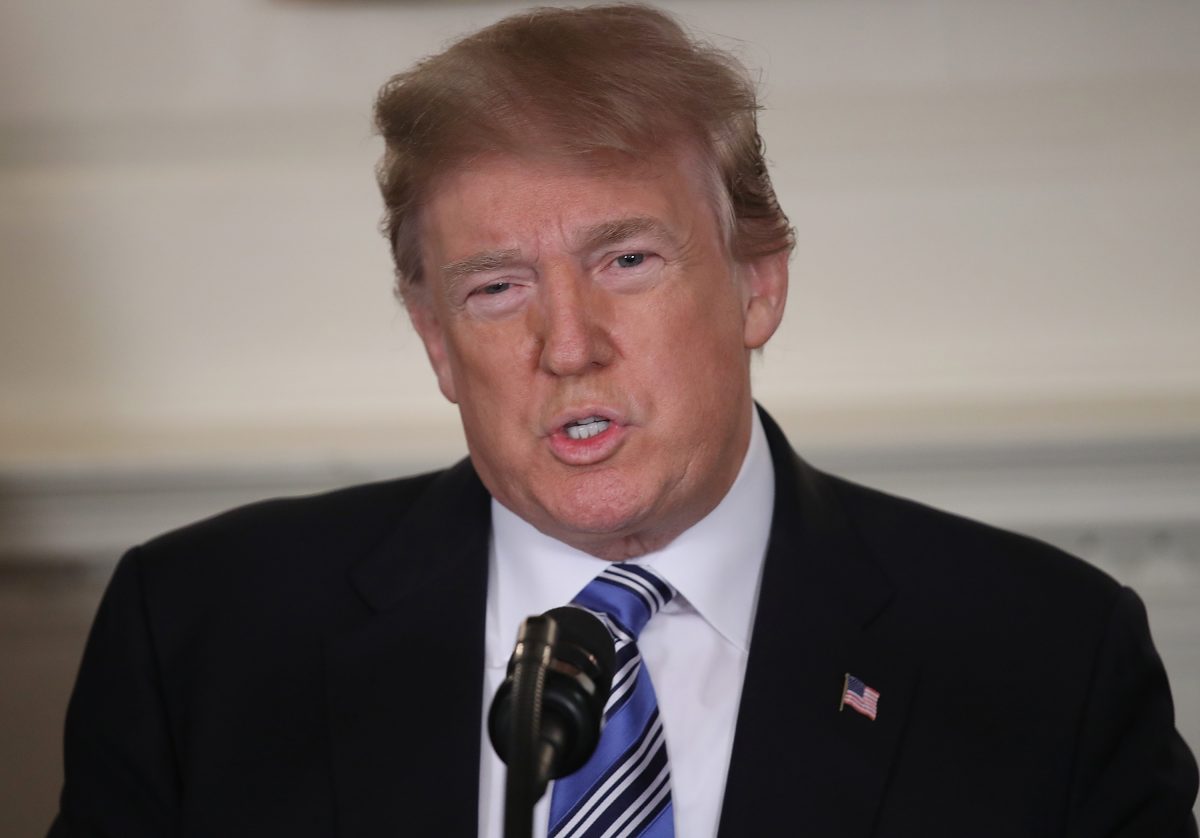 There are times when it seems no criticism of President Donald Trump would go too far among a large segment of blue check Twitter. But a New York Times-published survey of political scientists just might have done the trick.
In the poll which ran on the Times website Monday, 170 members of the American Political Science Association's Presidents and Executive Politics section ranked Trump as the worst president of all-time after just thirteen months in office. This ranking placed Trump beneath perennial basement dwellers such as James Buchanan, Franklin Pierce, and Warren Harding.
Even some of Trump's fiercest critics thought this ranking went a bit too far. Here's a sampling of the reaction from social media.
It speaks poorly to the field of presidential scholarship that political scientists have Trump ranked as the worst president of all time **after only one year on the job**, below presidents who e.g. helped blunder us into the Civil War & Great Depression. https://t.co/QGjW2gwCU4 pic.twitter.com/VpddS46Rkb

— Nate Silver (@NateSilver538) February 19, 2018
Also interesting that George W. Bush has risen quite a lot in these rankings. It's hard to get perspective on recent presidents. But that's all the more reason to default toward ranking new presidents toward the middle of the pack.

— Nate Silver (@NateSilver538) February 19, 2018
Trump-hating has become so unhinged that political scientists are willing to rank the man lower than James Buchanan, a president whose failure was so complete that he failed to prevent the Civil War. https://t.co/l567lAKNZZ

— Preston Byrne (@prestonjbyrne) February 19, 2018
Trump the worst president? I mean I'll leave it up to folks to decide the exact ranking, but Buchanan ushered us into a Civil War… I'm just saying. https://t.co/GlbBBf8Onu

— (((Harry Enten))) (@ForecasterEnten) February 19, 2018
odd. Trump certainly could *become* the worst president ever but in impact he's not even the worst of the last three so far https://t.co/UIslprnTk5

— Owen Ellickson (@onlxn) February 19, 2018
(At worst, ranking Trump, for all his faults, below Buchanan, Andrew Johnson, and Pierce suggests that the survey takers don't have a particularly clear sense of what FP, JB, and AJ actually did as President.)

— KC Johnson (@kcjohnson9) February 19, 2018
This strikes me as unfair. Trump is the most unsuited person to become president, but he hasn't had a chance yet to screw something up on the scale that Jackson, Buchanan, Johnson, or Coolidge screwed things up. https://t.co/tjTbUG6o5O

— Ian Millhiser (@imillhiser) February 19, 2018
1) I know a lot about the history of the US presidency, I'm not just some bloviating tyro.

2) Any list that doesn't put Pierce/Buchanan/A. Johnson at the bottom is silly.

3) Trump is 1 year into his term, any assessment is by definition impossible. And I think he's been awful.

— Jeff B. (@EsotericCD) February 19, 2018
I'm no fan of 45 but James Buchanan is much, much worse than Trump. Buchanan actively encouraged Slave Power to destroy the US government leading up to the Civil War. He colluded with Taney on Dred Scott. https://t.co/EG2nvXZNLK

— Govind Acharya (@gringostani) February 19, 2018
These scholars have betrayed their jobs ranking Trump the worst president only one year into the job. To be fair, they ranked him that way the second he got elected. I've no idea where he'll land but to rank ANYONE before even completing a term shows bias. https://t.co/1jJOYhllrk

— (((Jason Rantz))) on AM 770 KTTH (@jasonrantz) February 19, 2018
Yeah, I'd still put Andrew Johnson last and Buchanan next to him.

This is what you get when you ask political scientists instead of historians, I guess.

— Kevin M. Kruse (@KevinMKruse) February 19, 2018
[photo via Getty Images]
——
Follow Joe DePaolo (@joe_depaolo) on Twitter
Have a tip we should know? [email protected]
Joe DePaolo - Senior Editor