Trump Fires Late-Night Twitter Hate at Hillary: Comey 'Gave Her a Free Pass for Many Bad Deeds!'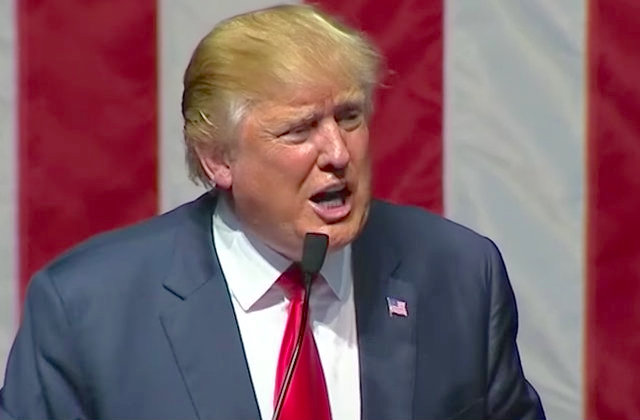 The moment Democratic presidential nominee Hillary Clinton said in an interview that she felt she was on her way to winning the election until FBI Director James Comey's letter and WikiLeaks "raised doubts" in voters' minds, you just knew that President Donald Trump was going to respond. And it was likely going to be on Twitter.
Well, it took more than a few hours, but POTUS eventually fired off a pair of tweets before the stroke of midnight:
FBI Director Comey was the best thing that ever happened to Hillary Clinton in that he gave her a free pass for many bad deeds! The phony…

— Donald J. Trump (@realDonaldTrump) May 3, 2017
…Trump/Russia story was an excuse used by the Democrats as justification for losing the election. Perhaps Trump just ran a great campaign?

— Donald J. Trump (@realDonaldTrump) May 3, 2017
Interestingly, the president calls it the "phony Trump/Russia story," even though there are currently multiple investigations into Russian election interference and potential collusion with Trump associates, and the intelligence community has come to the conclusion that Russia attempted to influence the election to assist Trump's campaign.
This wasn't the only bit of excitement from a Trump Twitter account tonight. Shortly before the president fired off these latest tweets, his wife's personal verified account liked — and then unliked — an uncomplimentary tweet about the couple.
[image via screengrab]
—
Follow Justin Baragona on Twitter: @justinbaragona
Have a tip we should know? [email protected]
---