Trump Reportedly Told Concerned Lawmakers He Agrees '100%' With Keeping Military Presence in Syria
President Donald Trump's announcement of all U.S. troops leaving Syria back in December concerned a number of lawmakers, including some Republicans. Last month the White House announced a "small peacekeeping group of about 200 troops would remain in Syria," and lawmakers sent a letter to the president applauding the move.
But the letter––signed by Senators Lindsey Graham and Sheldon Whitehouse, among others––emphasizes that they support a "small contingent of Americans forces" remaining in Syria to "ensure stability and prevent the return of ISIS."
Per NBC News, the President responded with a message written on the letter saying, "I agree 100%. All is being done."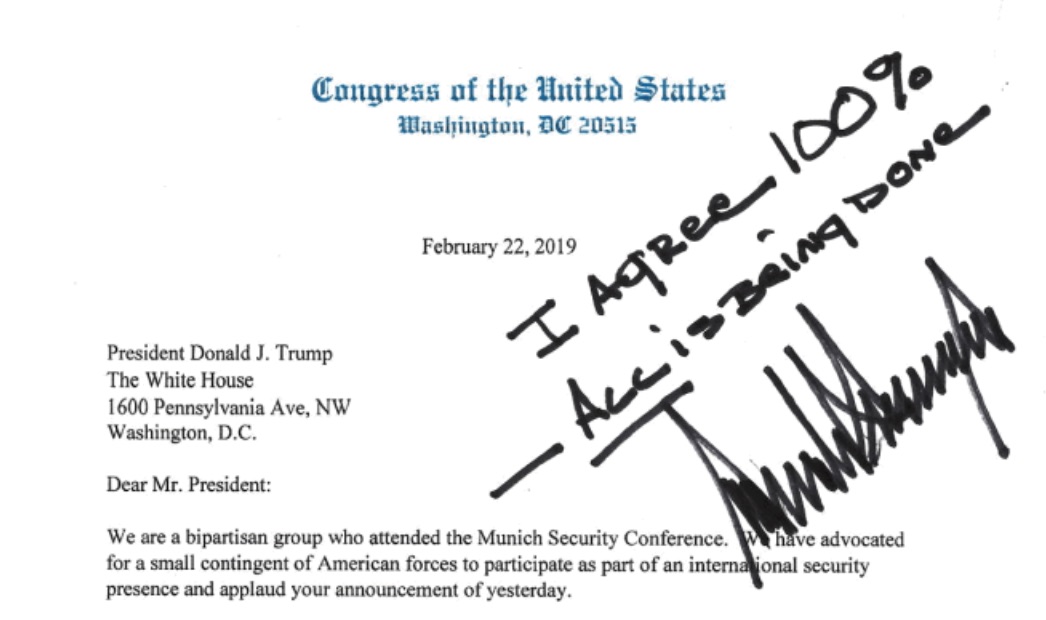 After Trump's December announcement, Graham had said such a move "would be a huge Obama-like mistake." Defense Secretary James Mattis resigned following the announcement.
Watch above, via MSNBC.
[photo via Olivier Douliery-Pool / Getty Images]
Have a tip we should know? [email protected]
Josh Feldman - Senior Editor