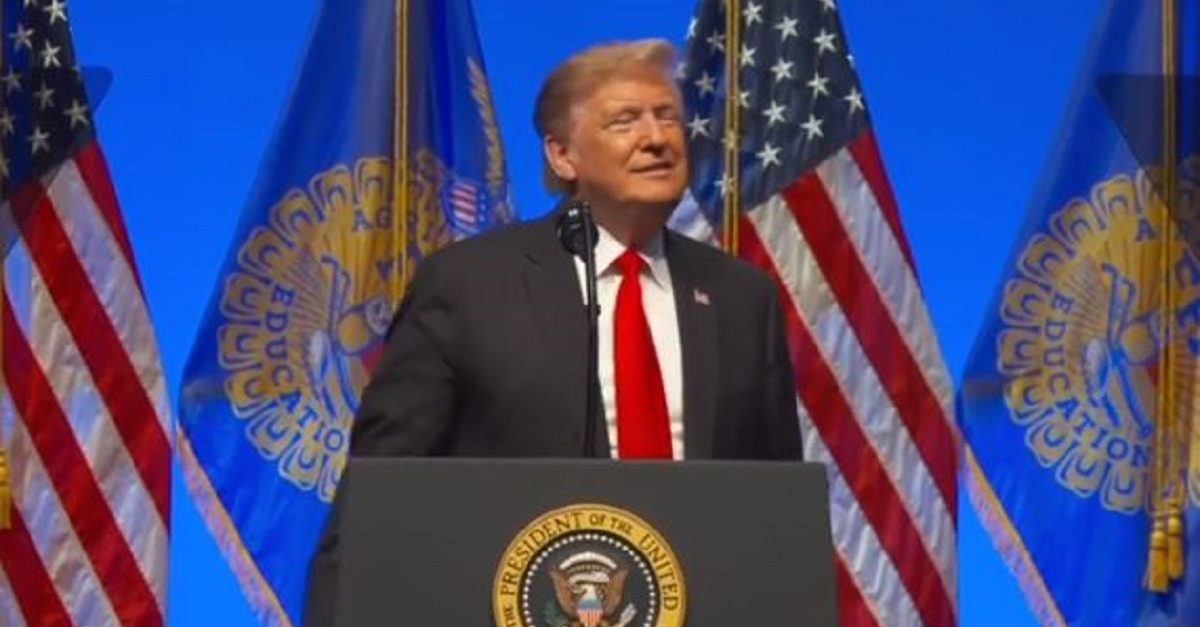 President Donald Trump tweeted a "thank you" note to MSNBC in response to the network's exclusive report today that found Democrats and Republicans on the Senate Intelligence Committee have not found evidence proving the Trump campaign worked with Russia.
Thank you to @MSNBC! pic.twitter.com/VdRnirACAz

— Donald J. Trump (@realDonaldTrump) February 12, 2019
"Thank you to @MSNBC!" Trump wrote in response to a clip from NBC News reporter Ken Dilanian, who broke the story after interviewing sources from both sides of the aisle on the Senate Intel Committee.
"After two years and interviewing more than 200 witnesses, the Senate Intelligence Committee has not uncovered any direct evidence of a conspiracy between the Trump campaign and Russia," Dilanian said in the clip shared by the president. "That's according to sources on both the Republican and the Democratic side of the aisle."
While Sen. Richard Burr (R-NC) essentially revealed this information previously, the NBC News report proved that "Democrats don't dispute [the Republican] characterization" of the Trump investigation.
Later in the clip, Dilanian added, "But, again, no direct proof of a conspiracy. As one Democratic aide said to me, 'we never thought we were going to find a Democrat between Trump and Vladimir Putin saying let's collude, but the question is how do we interpret all these various contacts between the Trump campaign and Russia.'"
Watch the clip above, via Twitter.
[image via screengrab]
Have a tip we should know? [email protected]