Trump Thanks Saudi Arabia for…Making America Great Again With Lower Oil Prices?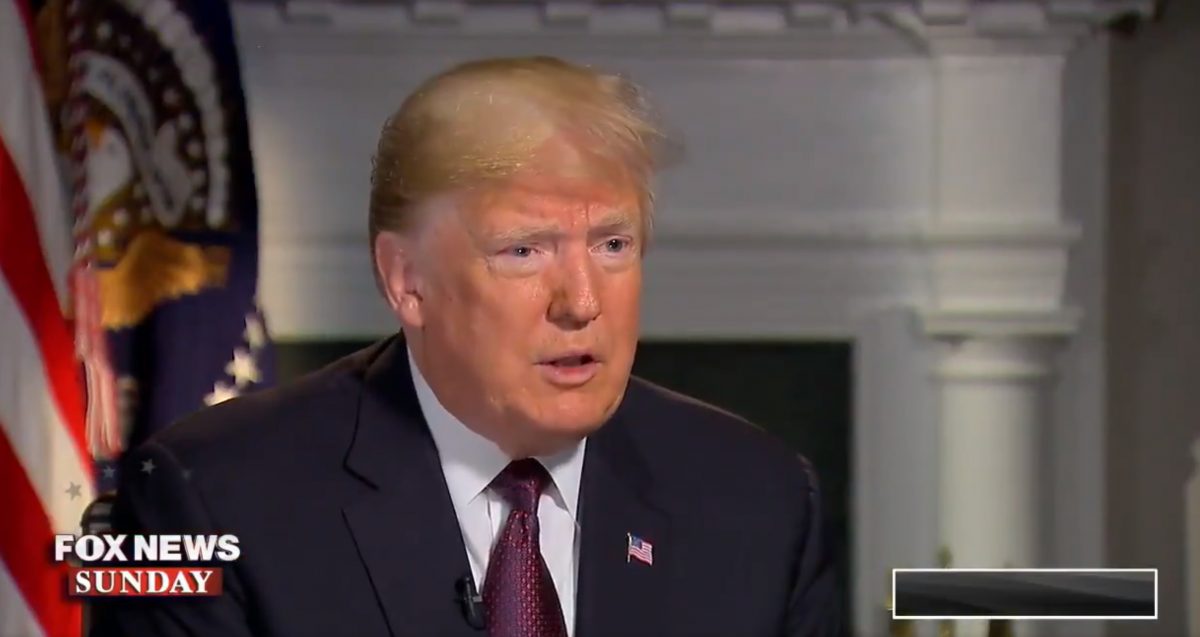 After more or less excusing Saudi Arabia's alleged murder of a journalist, President Trump is showing praise on them over lower gas prices.
In his first tweets of the day, Trump celebrated the fact that oil prices are falling on the market amid fears of a global slowdown in economic growth. In any case, he's giving thanks to the Saudis over this news and finishing it off with "MAKE AMERICA GREAT AGAIN!" for good measure.
Oil prices getting lower. Great! Like a big Tax Cut for America and the World. Enjoy! $54, was just $82. Thank you to Saudi Arabia, but let's go lower!

— Donald J. Trump (@realDonaldTrump) November 21, 2018
MAKE AMERICA GREAT AGAIN!

— Donald J. Trump (@realDonaldTrump) November 21, 2018
Trump's tweets come a day after he released a statement declaring he will take Saudi Arabia's side over the controversy of whether their royal family was directly involved in Jamal Khashoggi's gruesome murder in Turkey. Trump justified his decision by declaring "America first," embraced Saudi Arabia's smears of Khashoggi for being a political dissident, and he also ignored reported evidence collected by the intelligence community that Crown Prince Mohammad bin Salman ordered Khashoggi's killing.
— —
>> Follow Ken Meyer (@KenMeyer91) on Twitter
Have a tip we should know? [email protected]