Washington Post Issues Key Correction: Native Elder Nathan Phillips Did Not Serve in Vietnam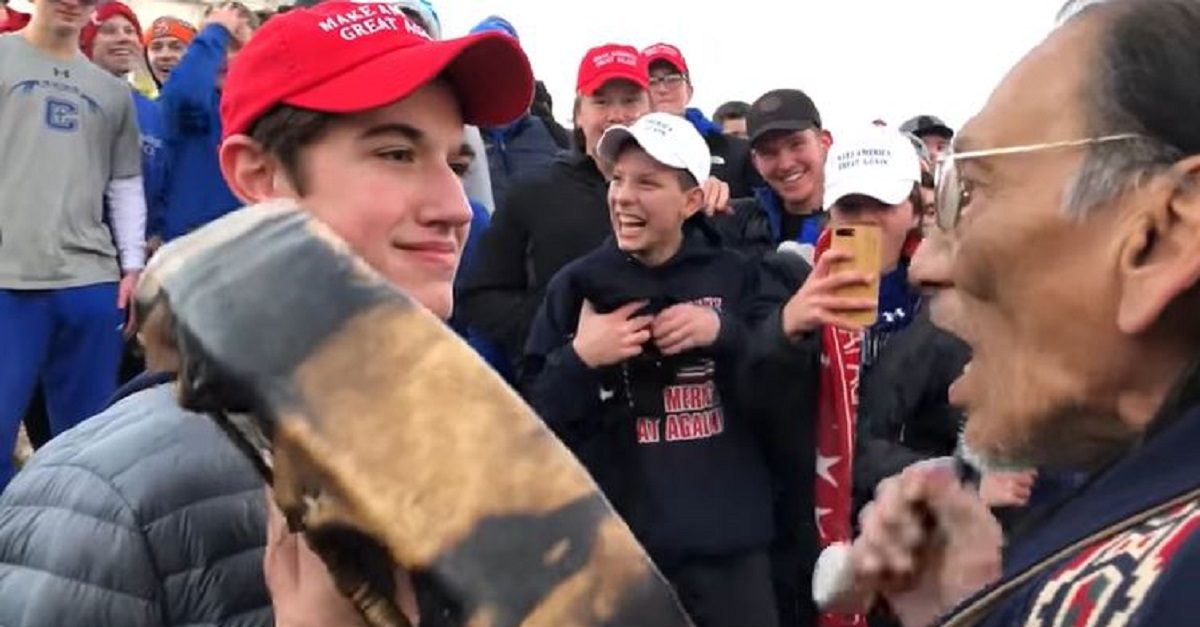 As information was coming out about Native American elder Nathan Phillips, it was initially reported he was a Vietnam War veteran. The assumed fact was widely citied by people that were coming to his defense after encountering Nick Sandmann and other high school students.
If we're doing "Both sides" journalism we should it properly. They should give equal time and coverage to Nathan Phillips, the Vietnam war vet and elder. His interview should be on right after or before. https://t.co/BePagcPHOK

— Wajahat Ali (@WajahatAli) January 22, 2019
Omaha elder and Vietnam War veteran Nathan Phillips endured hateful taunts with dignity and strength, then urged us all to do better.

Listen to his words: https://t.co/ymHRxVA91K

— Elizabeth Warren (@SenWarren) January 20, 2019
2) Nathan Phillips says they chanted "build that wall." It's not clear from video what they are chanting so it can't be proven they weren't, tho they say they didn't. Amazing how many people automatically take the word of high school boys over a Vietnam vet and elder.

— Kirsten Powers (@KirstenPowers) January 20, 2019
Nathan Phillips, a Vietnam veteran, stood dignified and unbowed in the literal face of white aggression. As expected. The MAGA hats make it easier to see, but this is older than Trump and his flock. It isn't "kids being kids." It is America being America. pic.twitter.com/udHYot6EGZ

— Jamil Smith (@JamilSmith) January 19, 2019
It only seems appropriate to honor Vietnam War Veteran, NATIVE American and Omaha elder, Nathan Phillips, over those who spew hatred and ignorance. pic.twitter.com/qG2sIJTRR7

— Andrew Gillum (@AndrewGillum) January 20, 2019
It is shocking how Nathan Phillips' BEATING was disturbing and interrupting their innocent PRAYERS.

Haven't white conservative children been through enough abuse by Native American Vietnam Veterans?

I say this is the last straw!

— Jules Suzdaltsev (@jules_su) January 21, 2019
In a correction to their initial story published on Sunday, the Washington Post said that while he had served in the Marine Corps, he did not deploy to Vietnam:
Correction: Earlier versions of this story incorrectly said that Native American activist Nathan Phillips fought in the Vietnam War. Phillips served in the U.S. Marines from 1972 to 1976 but was never deployed to Vietnam.
During an interview with CNN, Phillips said he was a "Vietnam-times veteran," with the accompanying chyron misquoting him as saying "I am a Vietnam veteran…"
Have a tip we should know? tips@mediaite.com