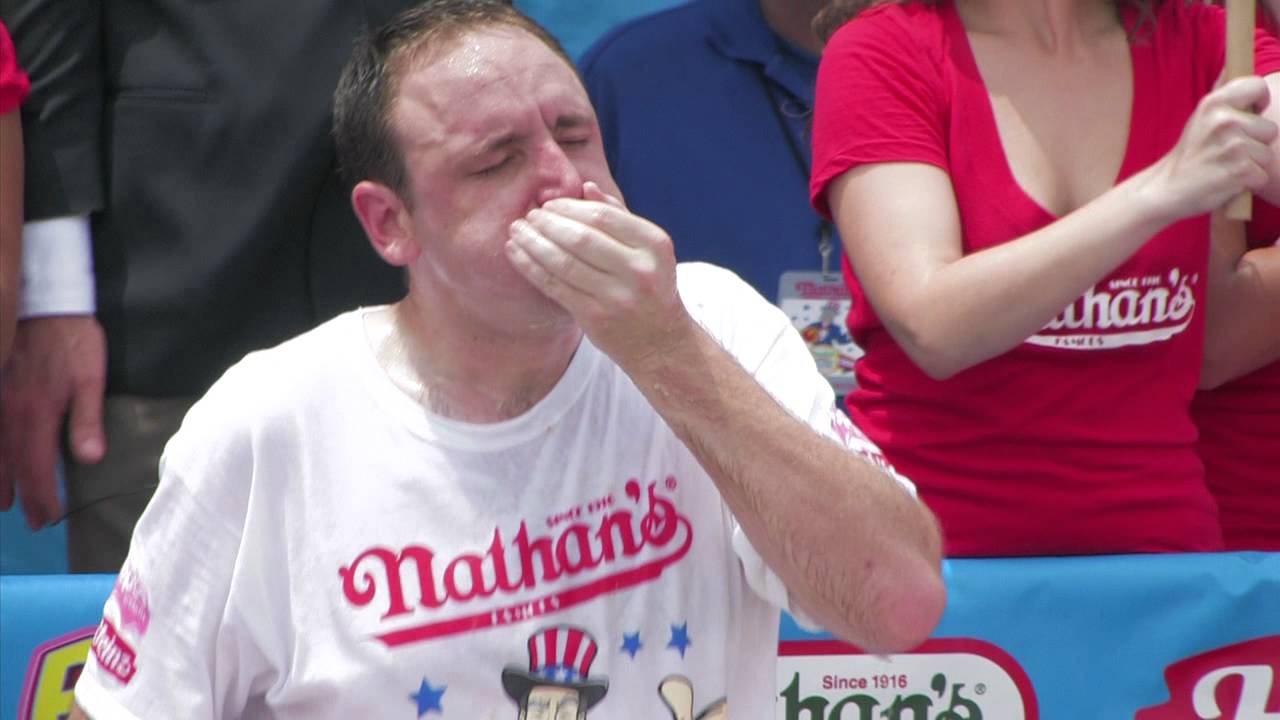 Every year, on the Fourth of July, Americans gather to celebrate freedom, independence and the beautiful gluttony that only freedom provides. And nowhere is that glorious American past time of 0ver-eating processed meats on display than at the Nathan's Hot Dog Eating Contest.
2017 promises to be as exciting (and disgusting) as ever. Coverage begins at 10:00 EST with the women's contest scheduled to start at 11:00 am EST and the men set to begin at 12:40 pm EST.
Since 1972, it has been an annual tradition for men to compete in the Nathan's Hot Dog Eating Contest at Nathan's Famous Corporation's original restaurant at the corner of Surf and Stillwell Avenues in Coney Island in Brooklyn, New York.
Women were added to the bill in 2011 and have participated every year since.
The contest has become somewhat of a popular spectator sport in recent years because of characters and
very impressive eaters like Takeru Kobayashi and Joey Chestnut.
After falling to Matthew Stonie in 2015, defending champion and eating legend Joey Chestnut picked up his ninth title last summer taking down an amazing 70 hot dogs in 10 minutes.
On the women's side, Miki Sudo has won three consecutive contests, but her top score of 38 hot dogs is still seven shy of Sonya "The Black Widow" Thomas' record from 2012.
The total prize purse this year is $40,000 with the first place winners receiving $10,000 and the event is sanctioned by the professional eating outfit, Major League Eating.
According to legend, the story of the origins of the contest is as follows:
On July 4, 1916, four immigrants held a hot dog eating contest at Nathan's Famous stand on Coney Island to settle an argument about who was the most patriotic. The contest has supposedly been held each year since then except 1941 ("as a protest to the war in Europe") and 1971 (as a protest to political unrest in the U.S.). A man by the name of Jim Mullen is said to have won the first contest, although accounts vary.
Tune in to see if Chestnut and Sudo can defend their titles or if someone will step up and take down the defending champs.
To see a list of competitors, go to the Nathans famous website.
Have a tip we should know? tips@mediaite.com