A hungry congressional staffer accidentally photobombed a CBSN reporter on air while eating pizza, and the internet is loving it.
The reporter had been covering former Trump attorney Michael Cohen's testimony Wednesday afternoon, when the young man, seemingly oblivious to the wide range of the camera shot, is seen walking directly behind and to the side of the reporter and proceeding to eat his pizza out of the box. A clip posted to Twitter minutes ago is already going viral. (That pizza looks delicious, by the way.)
Finally toward the end of his on-camera debut, the staffer's eyes divert straight to the camera as he realizes he realizes he may be on air with his mouth full.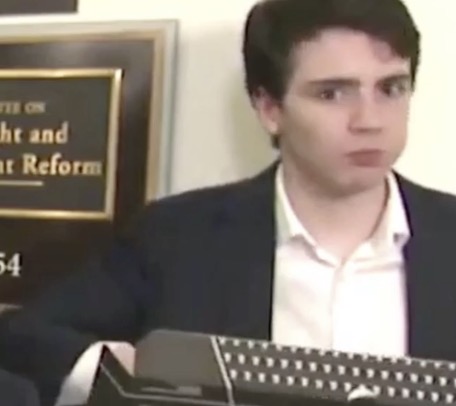 Pizza guy might just be the star of Michael Cohen's hearing.
Have a tip we should know? tips@mediaite.com