WATCH: Schwarzenegger Mocks Trump's Approval Ratings: 'Who is Advising You?'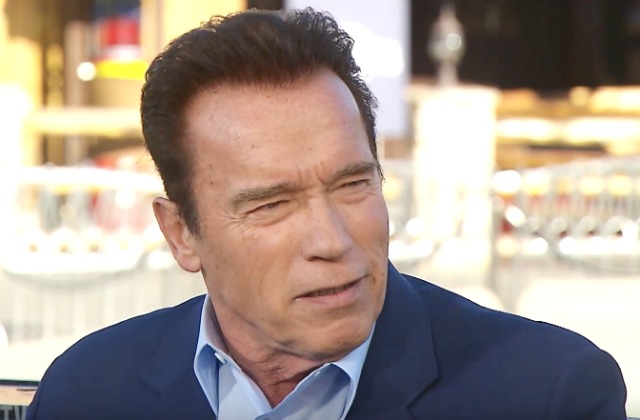 Hollywood actor and former California governor Arnold Schwarzenegger took to Twitter early Tuesday morning with a message of mockery and advice for President Donald Trump.
"Oh Donald, the ratings are in, and you got swamped. Now you're in the 30s," said Schwarzenegger jeering at the president's poll numbers. "But what do you expect, I mean to take away after school programs for children and Meals on Wheels for the poor people. That's not what you call making American great again, come on. I mean, who is advising you?"
Hey, @realDonaldTrump, I have some advice. See you at Hart Middle School? Here's more info about #afterschool: https://t.co/NOgdhBHyyp pic.twitter.com/NQI2OdVqtF

— Arnold (@Schwarzenegger) March 21, 2017
The terminator then offered Trump some unsolicited advice.
"Go to a middle school, the Hart Middle School, right in Washington, six miles away from the White House, I'll take you there, so you can see the fantastic work they are doing for these children. Let's do it."
In addition to the video, Schwarzenegger also included a link to After-School All-Stars, which provides after-school programs for students around the country.
Since taking over The Apprentice from Trump, the two have had a number of contentious verbal spats. As president, Trump denigrated Schwarzenegger's performance on the show, while for his part the Austrian-born actor has criticized Trump over his tax returns. 
[image via screengrab]
Have a tip we should know? [email protected]
---