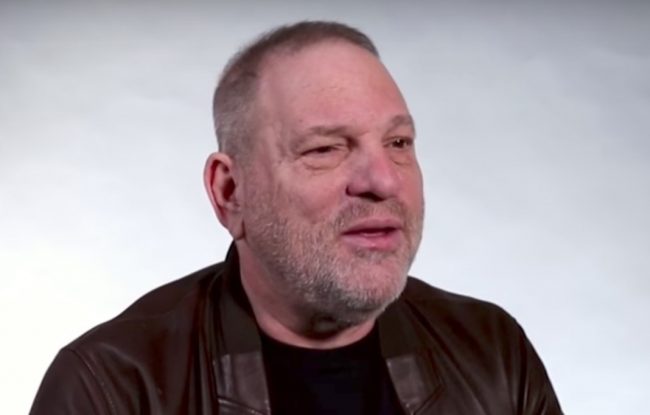 Following the bombshell reports revealing Harvey Weinstein's long history of sexual misconduct, The Weinstein Company — a production studio co-founded by the disgraced film mogul — approaches bankruptcy.
In a letter sent by the company's board of directors last night, it was revealed that potential buyers are not interested in funding Weinstein's namesake leading up to the sale. CNN reports that interested investors were made aware of this information.
The letter detailed the following information regarding the studio's funding, via Variety:
"Despite your previous statements, it is simply impossible to avoid the conclusion that you have no intention to sign an agreement – much less to close one – and no desire to save valuable assets and jobs. That is regrettable, but not in our power to change. While we deeply regret that your actions have led to this unfortunate outcome for our employees, our creditors and any victims, we will now pursue the Board's only viable option to maximize the Company's remaining value: an orderly bankruptcy process."
Ever since Weinstein was booted from his position at the studio in October 2017 following sexual misconduct allegations of over 60 women, The Weinstein Company has expereicned non-stop problems — including partners jumping ship, future projects being abandoned, and even a lawsuit against the company and Weinstein filed by the New York attorney general.
[images via screengrab]
Follow the author on Twitter (@calebecarma).
Have a tip we should know? tips@mediaite.com