A man dressed in a spooky clown costume has been alternately unnerving and fascinating the residents of Northampton, England in recent days. The clown first appeared on last Friday the 13th, and has been spotted several more times standing on the street glaring at passersby: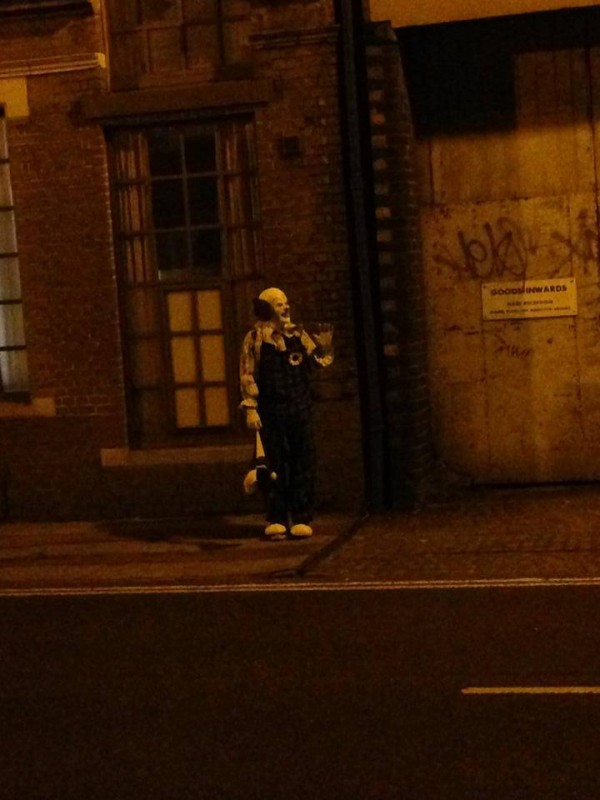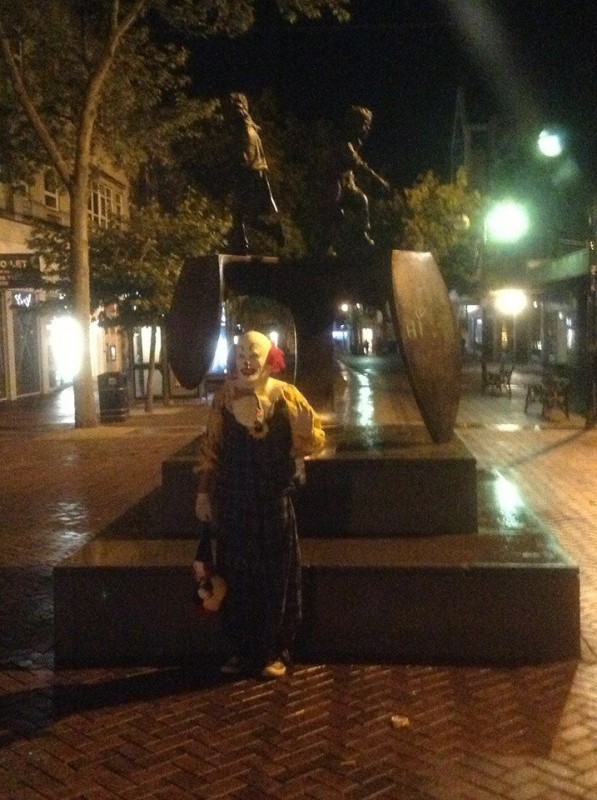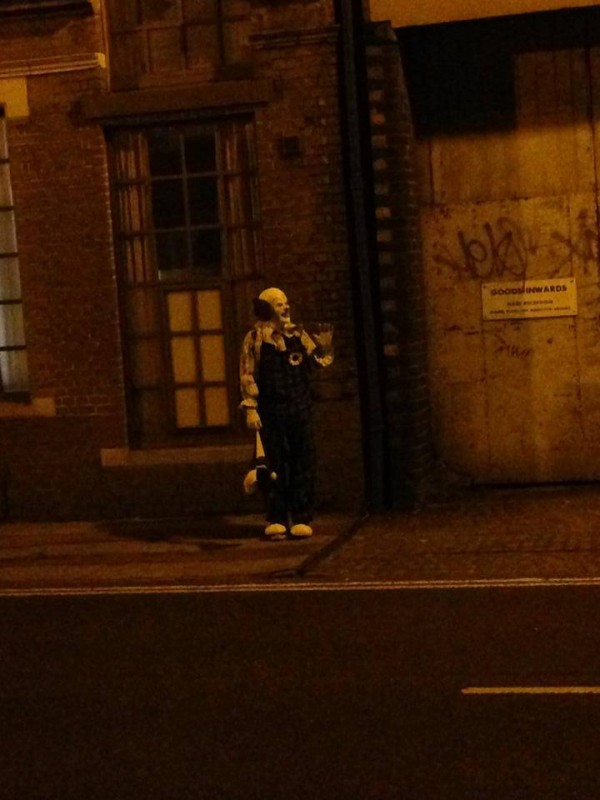 According to one report, the clown knocked on someone's door and "offered to paint their window sills despite having no painting equipment." The resident logged a police report only to discover that hers was one of many concerning the clown.
Because this ain't your daddy's clown scare, this one has a Facebook page with over 66,000 likes, and true to social media form, he is already complaining about people falsely posting about him: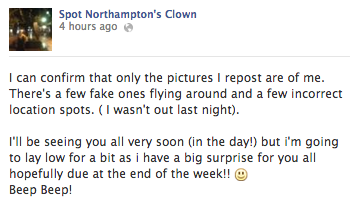 More seriously, the clown has denied via his Facebook page that he carries a knife: "Too much hate not enough love. No, i don't have a knife on me!, thats just stupid rumours spread by stupid people." He also stated, "If what i am doing does get too much for people, I will have to stop." [all sic]
The clown is not on Twitter, calling the medium "too confusing," but has inspired his own trending hashtag, #northamptonclown.
The Herald and Post has been on the story since day one—it currently occupies most of the publication's home page—and thinks it may have uncovered the clown's identity as Alex Powell, a Northampton resident who recently posted a short mockumentary called The Local Clown to YouTube. The video featured an actor in an identical clown costume, and some of the same locales as the clown's current route:
Powell—who has posted multiple photos with clown-related paraphernalia—denied any involvement in the sightings, but did note that the sensation has greatly increased his film's views:

Some have also accused the photos posted on the clown's Facebook page of being Photoshopped: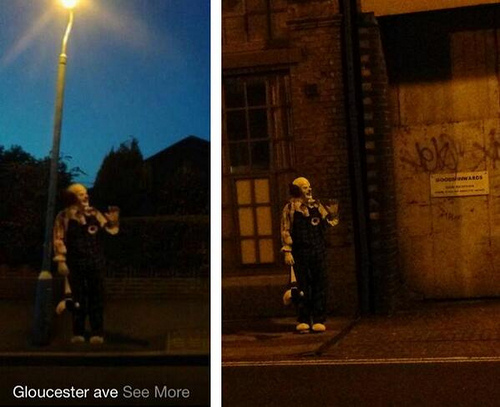 The Herald and Post got Northampton's police chief on record as saying he would "shake the clown's hand" for all the attention he's bringing to the city:
Reports that the clown can't be cheered up by Pagliacci because he is Pagliacci went unconfirmed at press time.
[Images via Facebook, BuzzFeed, H&P]
——
>> Follow Evan McMurry (@evanmcmurry) on Twitter
Have a tip we should know? tips@mediaite.com