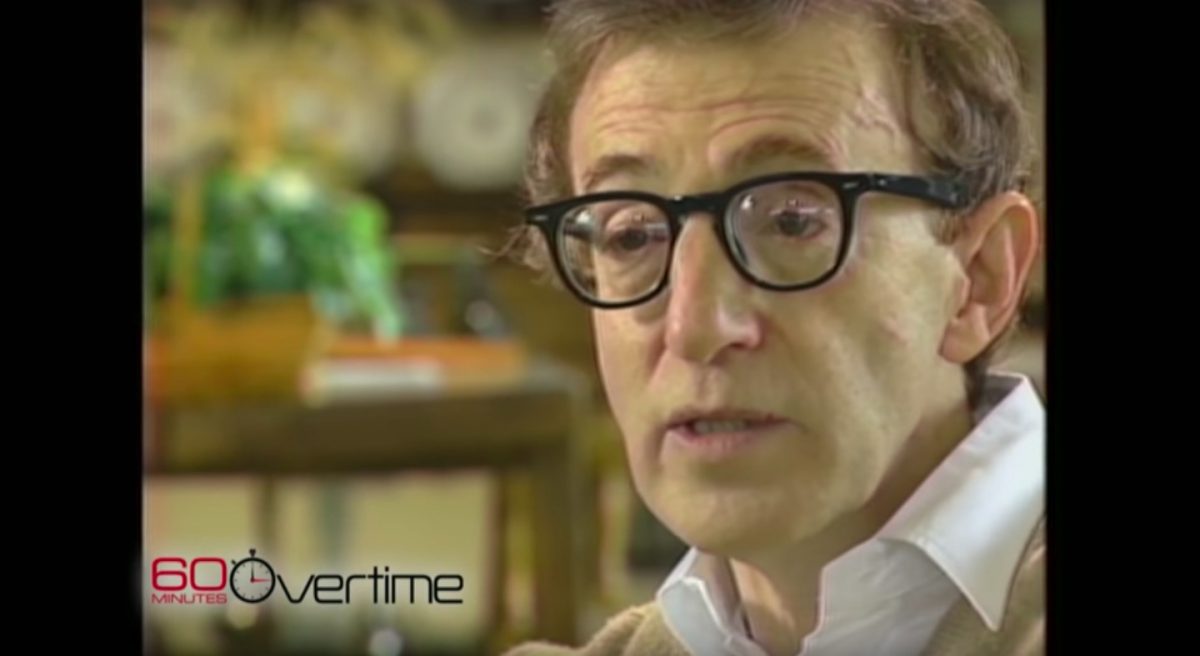 The hell is this, Opposite Day?
Woody Allen, a guy who married his ex-wife's adopted daughter, is now claiming that he ought to be the "poster boy for the #MeToo" movement.
"I'm a big advocate of the #MeToo movement," he told Argentinian news program Periodismo Para Todos in an interview released Monday. "I feel when they find people who harass innocent women and men, it's a good thing that they're exposing them."
"But you know I, I should be the poster boy for the #MeToo movement," he continued. "Because I have worked in movies for 50 years. I've worked with hundreds of actresses and not a single one — big ones, famous ones, ones starting out — have ever ever suggested any kind of impropriety at all. I've always had a wonderful record with them."
Before we go on, the point must be made: Even if you have had a record of being a not totally shit person to women, one of the grossest things you can subsequently do is congratulate yourself for it. Keeping your hands off of people who would prefer you keep your hands off of them is not something that deserves accolades; it's just common human decency.
Now for the even more obvious irony: that no woman has suggested impropriety actually cannot be said for Woody Allen, if Dylan Farrow, Allen's daughter, is to be believed. Farrow claims Allen sexually abused her when she was seven years old. Farrow has stuck to her story for over 25 years.
"People who have been accused by 20 women, 50 women, 100 women of abuse and abuse and abuse – and I, who was only accused by one woman in a child custody case which was looked at and proven to be untrue, I get lumped in with these people," Allen said.
"This is something that has been thoroughly looked at 25 years ago by all the authorities and everybody came to the conclusion that it was untrue," he continued later on. "And that was the end and I've gone on with my life. For it to come back now, it's a terrible thing to accuse a person of. I'm a man with a family and my own children. So of course it's upsetting."
[image via screengrab]
Correction: This post has been updated to more accurately reflect the relationship between Woody Allen and his wife.
Have a tip we should know? [email protected]
---