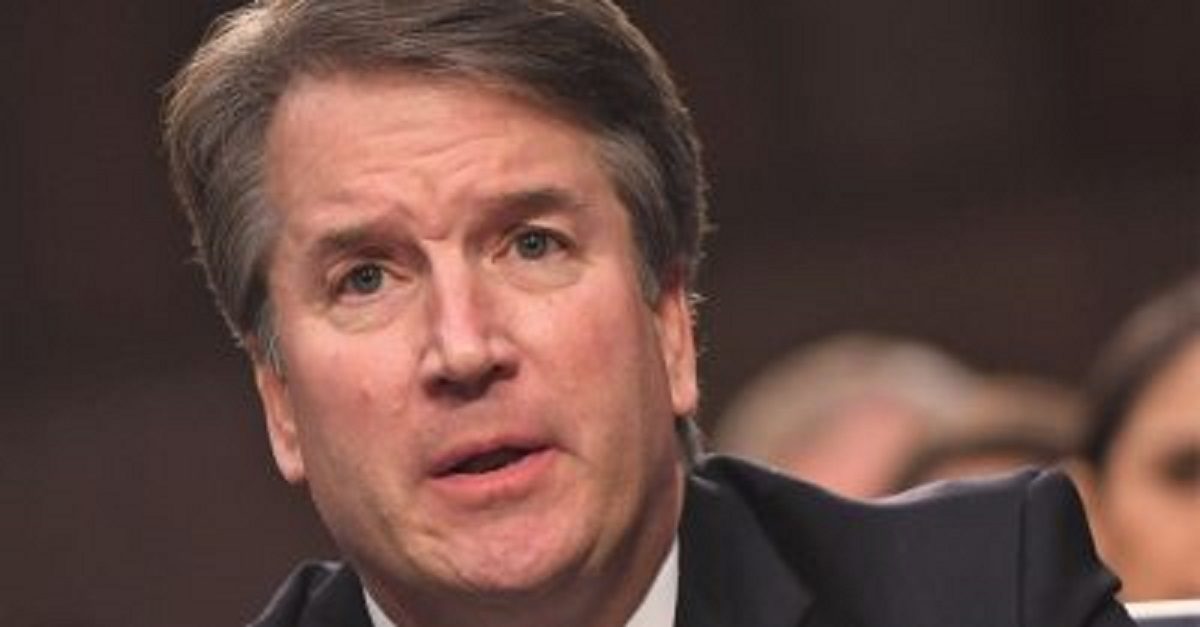 The Democratic Coalition, a controversial PAC, claimed on Saturday it had filed a perjury complaint against President Donald Trump's Supreme Court nominee Brett Kavanaugh.
The group announced in a statement that its complaint was filed with the Department of Justice and will also be filed by in the D.C. District Court on Monday.
And, as with everything in Washington these days, the perjury complaint comes with a twist. According to the Democratic Coalition's statement, their complaint will be reviewed by none other than Merrick Garland.
Garland was, of course, President Barack Obama's Supreme Court nominee who was denied the chance of confirmation hearings.
Kavanaugh also apparently thinks highly of him and praised him just days ago during his own confirmation hearings.
"As I've said before, [Garland is] a great judge – a great chief judge – and he's very careful and very hardworking, and we work well together and try to read the statute as written, read the precedent as written," Kavanaugh said, according to Fox News. "He's a judge – like I try to be as well – a judge who's not trying to impose any personal preferences onto the decision but take the law as written, and that's what I've tried to do in those cases and that probably explains some of that."
According to Vox, who spoke to four legal scholars on the Kavanaugh perjury kerfuffle, the perjury complaint is unlikely to go far.
Update: This post has been updated to better describe the complaint against Kavanaugh.
[image via screengrab]
Have a tip we should know? tips@mediaite.com