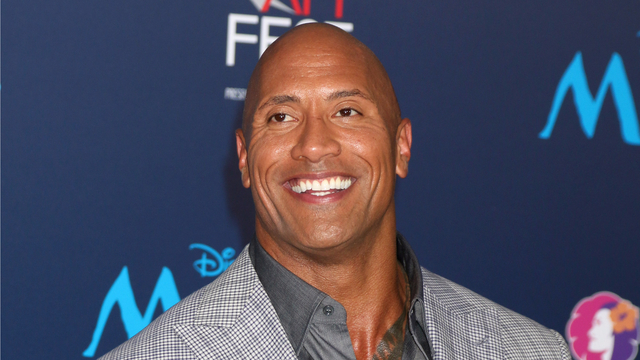 Dwayne 'The Rock' Johnson has toyed with the idea of running for President for some time now. According to a recent piece in GQ, he definitely still has it on his mind. When asked if he is still considering a White House run, he said, "I think that it's a real possibility. He's already got some ideas about how he'd govern…and how he wouldn't.
On how President Donald Trump is doing so far, Johnson said "Mmm… With any job you come into, you've got to prove yourself." He added, "Personally, I feel that if I were president, poise would be important. Leadership would be important. Taking responsibility for everybody. [If I didn't agree with someone] on something, I wouldn't shut them out. I would actually include them."
When asked what he would like, he told the magazine, "I'd like to see a better leadership. I'd like to see a greater leadership. When there's a disagreement, and you have a large group of people that you're in a disagreement with—for example, the media—I feel like it informs me that I could be better. We all have issues, and we all gotta work our sh*t out. " He added, "The responsibility as president—I [would] take responsibility for everyone. Especially when you disagree with me. If there's a large number of people disagreeing, there might be something I'm not seeing, so let me see it. Let me understand it."
In the interview, Johnson also said he "completely disagrees" with the Muslim ban, which makes sense, since he believes in inclusion. At another point, he described himself as a "feminist."
Could he win? Ron Meyer, the Vice Chairman of NBCUniversal, thinks so. "I think there's nothing he couldn't do," he said. Not only that, he says, he "would vote for him without a question."
For the full piece, head over to GQ.
[image via Kathy Hutchins / Shutterstock.com]
Have a tip we should know? tips@mediaite.com