Trump Made at Least $434 Million in 2018, Including $40 Million From D.C. Hotel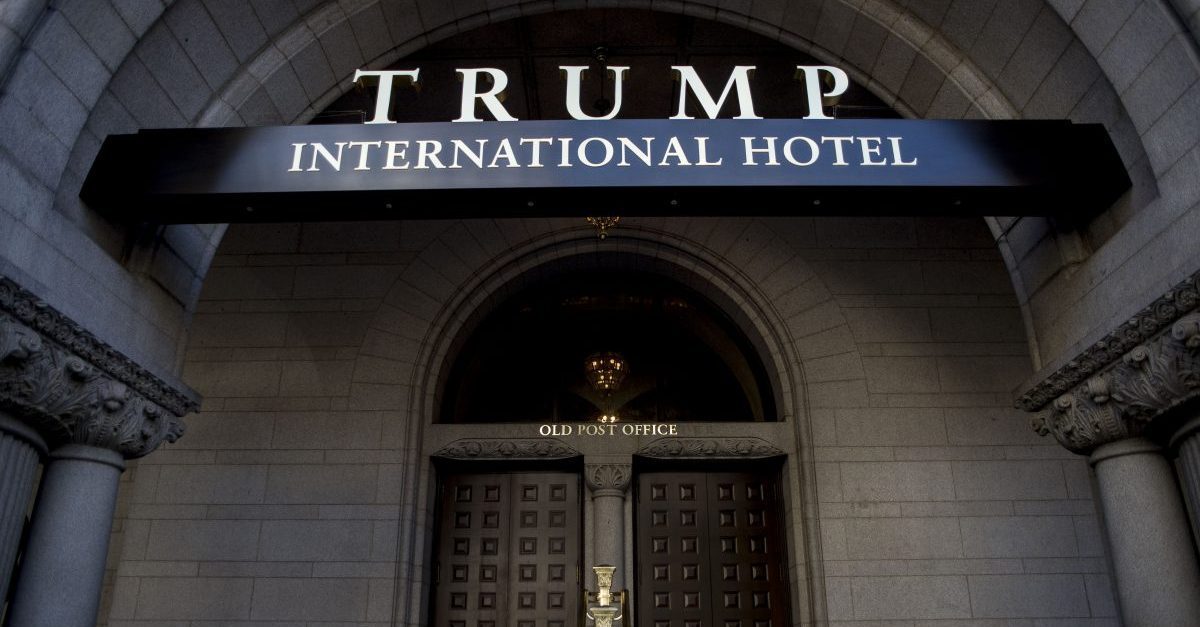 According to a financial disclosure form released by the White House, President Donald Trump raked in about $434 million from various businesses and holdings, including $40 million from his D.C. hotel.
The disclosure released Thursday shows the president's prized Mar-a-Lago Club in Palm Beach, Fla., took in nearly $23 million, a drop of more than $2 million from 2017.
The Trump International Hotel is located less than a mile away from the White House and a newly-minted magnet for lobbyists and diplomats, generated nearly $41 million, an increase in revenue from the year prior.
Trump's overall income appears to have decreased from last year by about $16 million, when he reported making at least $450 million.
While Trump has continually refused to release his tax records, he has been filing the less-specific financial disclosure reports since he began running for president. The reports list revenues rather than profits, and many figures are in ranges rather than specific dollar amounts–making it difficult to determine his precise income.
House Ways and Means Chairman Richard Neal (D-MA) subpoenaed six years of the Trump's personal and business tax returns last week, setting a deadline for this Friday.
Treasury Secretary Steven Mnuchin hinted on Wednesday that his department would not comply with the subpoena, telling reporters "I think you can pretty much guess how we're going to [respond], but we haven't made a decision."
[Photo via Gabriella Demczuk/Getty Images]
Have a tip we should know? [email protected]