Trump's Visit With Disgraced Casino Mogul Steve Wynn Raises Eyebrows: 'How is This Not Huge News?'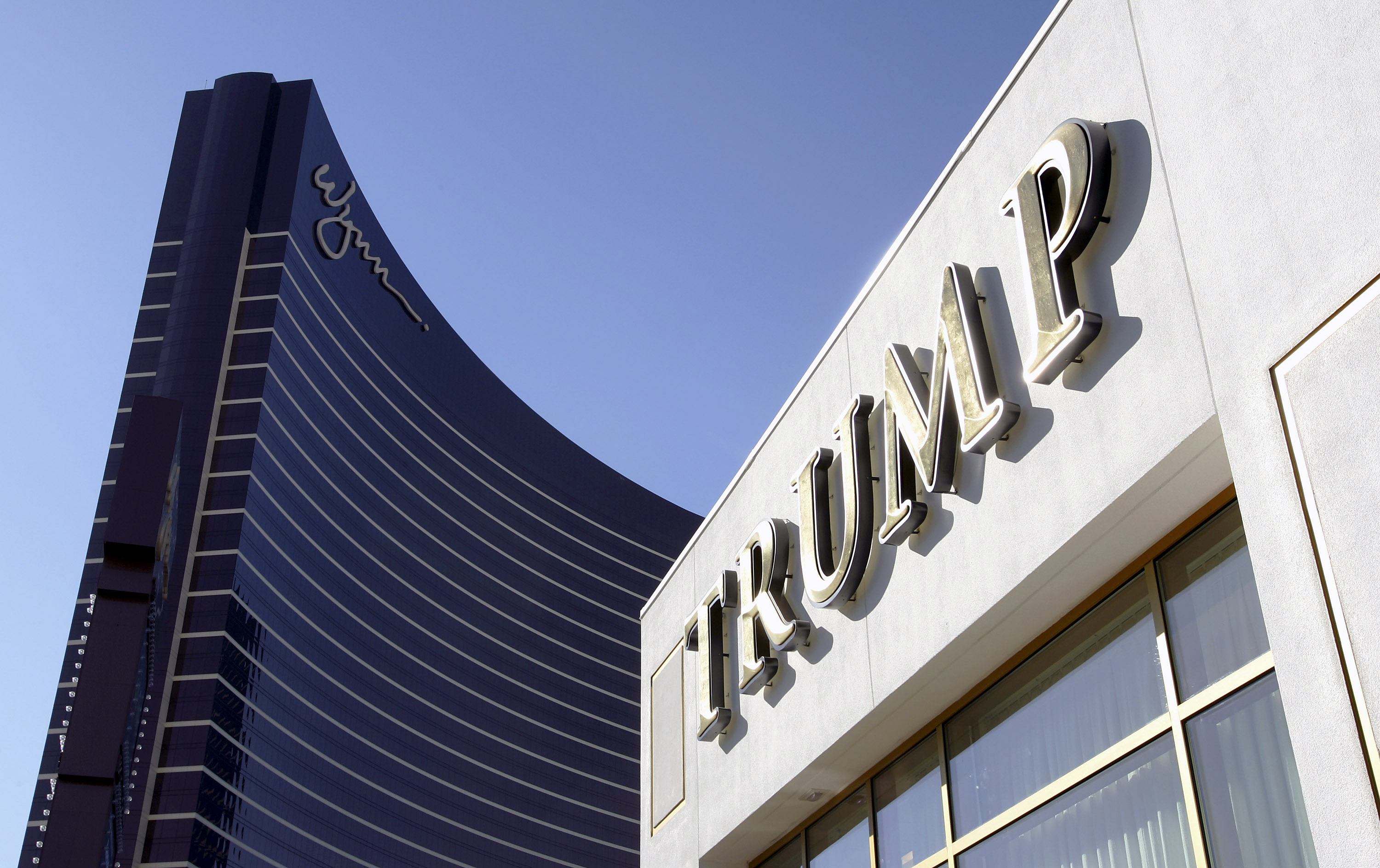 Before heading back to Washington following his trip to the U.S.-Mexico border in California over the weekend, President Donald Trump made a brief stop in Las Vegas. And when he stepped off of Air Force One, he was met by former casino executive Steve Wynn — according to White House pool reporter Vivian Salama of the Wall Street Journal.
Wynn resigned as CEO of Wynn Resorts in 2018 following multiple accusations of sexual misconduct brought against him by subordinates. Wynn has denied the allegations, but the Massachusetts state gambling regulator recently concluded that executives at the company tried to cover up the claims. According to The New York Times, current Wynn executives did not dispute any of the Massachusetts findings.
Despite the depth and seriousness of the allegations against the casino mogul — who also previously served as finance chair of the Republican National Committee — the President made time on his schedule to visit with Wynn.
Sen. Elizabeth Warren (D-MA) commented on the meeting:
Wow, what a surprise. Two corrupt millionaires hanging out together. https://t.co/jDy8xcCu8l

— Elizabeth Warren (@ewarren) April 9, 2019
Other observers also weighed in — with some wondering why Trump's visit hasn't drawn more scrutiny:
We know what else they have in common! https://t.co/fIyRU7ycc4

— Norman Ornstein (@NormOrnstein) April 9, 2019
Wynn was greeted at the steps of Air Force One by Donald Trump, current President of the United States who has faced multiple, credible allegations of sexual misconduct. https://t.co/S8HFhErtjS

— Tyler Hansen (@tjhansen) April 6, 2019
I'm curious if the Republican Party is going to return Steve Wynn's money. https://t.co/BrlKzA9zbC

— Molly Jong-Fast (@MollyJongFast) April 6, 2019
This weekend Trump hung out with Steve Wynn, a sexual predator and former RNC finance chair. How is this not huge news?

— Matt McDermott (@mattmfm) April 9, 2019
Birds of a feather predate together. https://t.co/5LpXGDcLQN

— Miranda Yaver (@mirandayaver) April 6, 2019
My goodness. Steve Wynn saw Trump off on the tarmac, per pooler @vmsalama. pic.twitter.com/i8qGFnjyID

— Jon Ralston (@RalstonReports) April 6, 2019
He is trying to drive us mad. He slams Joe Biden one day like his hands are clean then pals around with Steve Wynn who is the true monster. It's meant to break our spirit. Vote them all out. Him and everyone who supports him. The elections are soon. Get involved. https://t.co/3jBBGobpL8

— Judd Apatow (@JuddApatow) April 7, 2019
You can be chased from your own company because of sexual misconduct, be under investigation for a scam, but still find a welcome in Trump's inner circle. https://t.co/mguj3GJGyt

— Don Moynihan (@donmoyn) April 6, 2019
Have a tip we should know? tips@mediaite.com
Joe DePaolo - Senior Editor